CCSD board approves campus security monitor raises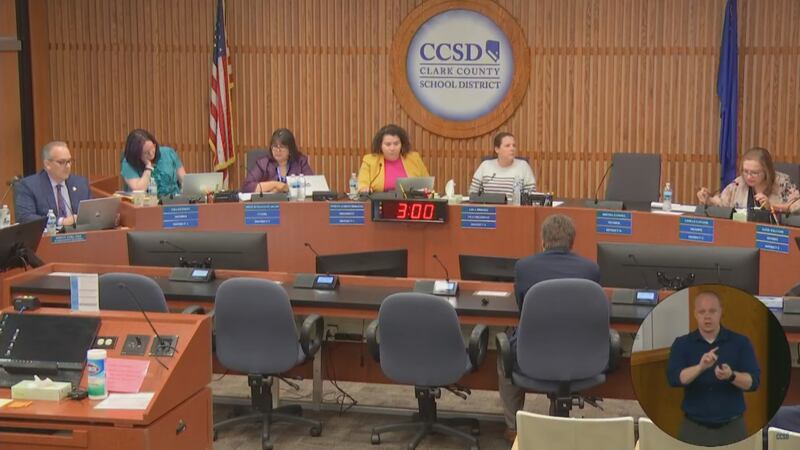 Published: May. 12, 2023 at 1:50 PM PDT
LAS VEGAS, Nev. (FOX5) - On May 11, the Clark County School District Board of Trustees approved a measure that will reclassify the campus security monitor position, giving those employees a raise in pay.
With President Evelyn Garcia Morales presiding, the board voted to approve a memorandum of agreement by a vote of four to zero. One trustee abstained due to a professional connection between the Education Support Employees Association and an organization she works for.
The vote reclassifies the CSM position from CCSD pay grade 44 to 52. The board estimated the cost of this at $4 million.
Before voting, ESEA President Jan Giles spoke in support of the measure during the public comment and discussion portion of the meeting.
Giles added that the district has had difficulty recruiting and retaining CSMs due to the position's salary, and she hopes that the reclassification will help address that. A spokesperson for CCSD said that CSM positions are currently approximately 90% filled, with 44 open positions.
"While we can't prevent a stray bullet coming from a surrounding area of a school, we can definitely be prepared if there is a random act of violence on our campus," Giles noted. She said that CSMS have also requested additional training and equipment, as well as "appropriate communication channels for emergencies."
A CSM was struck by a stray bullet at a Las Vegas middle school on May 8.
Giles also suggested convening a safety committee to discuss further steps to take.
Copyright 2023 KVVU. All rights reserved.