2 fishermen found guilty of cheating during walleye tournament sentenced to jail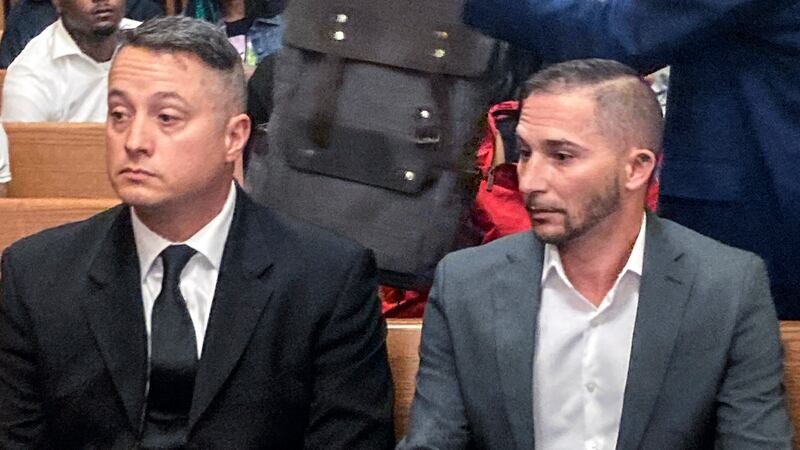 Published: May. 11, 2023 at 10:03 AM PDT
CLEVELAND, Ohio (WOIO/Gray News) – Two men who pleaded guilty in March to cheating in a fishing tournament were sentenced to 10 days in jail on Thursday.
Jacob Runyan, 43, and Chase Cominsky, 36, were also each ordered to pay a $2,500 fine. Half of that money will be donated to a fishing charity for children.
As part of a plea deal, the two men pleaded guilty to cheating and unlawful ownership of wild animals. Cominsky also agreed to give up his bass boat worth $100,000. In exchange, prosecutors agreed to drop charges of attempted grand theft and possessing criminal tools.
Both men also agreed to a three-year suspension of their fishing licenses.
Runyan and Cominsky competed in the Lake Erie Walleye Trail Tournament in Cleveland on Sept. 30, 2022.
The tournament hosted fishermen from several surrounding states competing to see which team could catch five of the heaviest walleye in Lake Erie.
The director of the tournament noticed Runyan and Cominsky's walleyes weighed more than they looked like they should, and the fish were sliced open.
Ten lead weights were found stuffed inside the walleyes.
Runyan and Cominsky, who would have received a total prize of $28,760 if they had won the tournament, were disqualified immediately after the discovery.
Copyright 2023 WOIO via Gray Media Group, Inc. All rights reserved.