All-American Rejects, Dashboard Confessional part of free concerts in downtown Las Vegas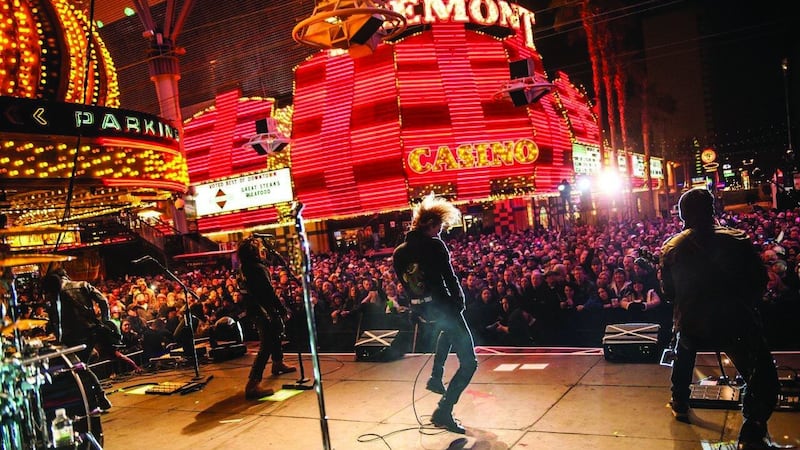 Published: Apr. 25, 2023 at 10:08 AM PDT
LAS VEGAS, Nev. (FOX5) - Calling it the "biggest lineup yet," Fremont Street Experience on Tuesday announced the lineup of free concerts as part of the Downtown Rocks series.
According to a news release, the Downtown Rocks will kick off on Sunday, May 28 with a performance by Smash Mouth, Toadies and Marcy Playground.
Fremont Street said Downtown Rocks kicks off Memorial Day Weekend and will continue throughout the fall. Additional dates and performances will be added, according to the release.
2023 Downtown Rocks Free Concert Series Lineup
Sunday, May 28: Smash Mouth, Toadies, Marcy Playground
Saturday, June 3: WALK THE MOON
Saturday, June 17: Soulja Boy
Saturday, June 24: +LIVE+
Saturday, July 1: Switchfoot, Skillet
Saturday, July 15: The All-American Rejects
Saturday, September 2: Young the Giant
Saturday, September 16: Neon Trees
Saturday, September 23: Dashboard Confessional
Saturday, October 28: Gin Blossoms, Fastball
For more information, visit: https://vegasexperience.com/downtown-rocks-free-concerts/
Copyright 2023 KVVU. All rights reserved.