Las Vegas' Allegiant Stadium announces on-site composting program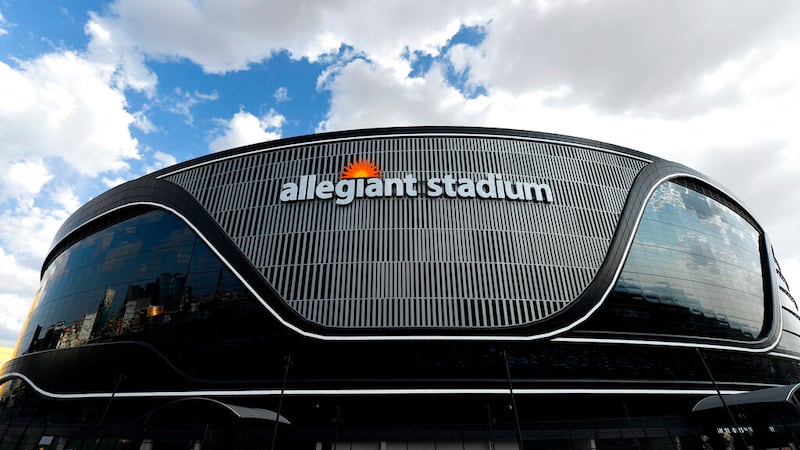 Published: Apr. 21, 2023 at 11:09 AM PDT
LAS VEGAS, Nev. (FOX5) - In celebration of Earth Day, Allegiant Stadium announced that it will add an on-site biomass machine and compositing program.
According to the stadium, the on-site biomass machine will allow the stadium to process up to 650 pounds of food scraps, paper and grass clippings every 24 hours into soil, which will be used on-property.
Excess soil will be donated to local community partners, the release said.
"Persistent innovation is an integral part of the sustainability program here at Allegiant Stadium," said Samantha Johnson, SVP of Sales and head of Allegiant Stadium Sustainability. "We are consistently looking for new ways to divert waste, and this addition of an on-site compost program is taking our efforts even further."
"Working with Allegiant Stadium Sustainability means always looking for new ways to optimize and enhance their ongoing efforts," stated Krystle Johnson of Alder Tree Consulting. "This conversion to an on-site composting program allows them to be even more efficient and hands-on with their sustainability story."
In addition to the on-site composting program, Allegiant Stadium says its sustainability programs over the last year have included:
On average, 12,000 pounds of food scraps including kitchen food prep cuttings and end-of-event food scraps have been collected per large stadium event, diverted away from landfill and turned into livestock feed

On average, 15,000 pounds of cardboard have been baled and sent for recycling each month

Over 62,294 watts of energy have been created from the Cigarette Waste to Energy Collection Program

Over 84,096 pounds of concessionaire food have been delivered to local food banks

Over 37,240 pounds of stadium field grass clippings have been sent to an off-site composter

Over 885,720 pounds of sod have been diverted to local livestock farms and re-used as animal bedding

Over 36,080 pounds of rubber turf pellets have been recycled via local recycling partner
Copyright 2023 KVVU. All rights reserved.