FAA lifts nationwide ground stop for Southwest Airlines flights after equipment issues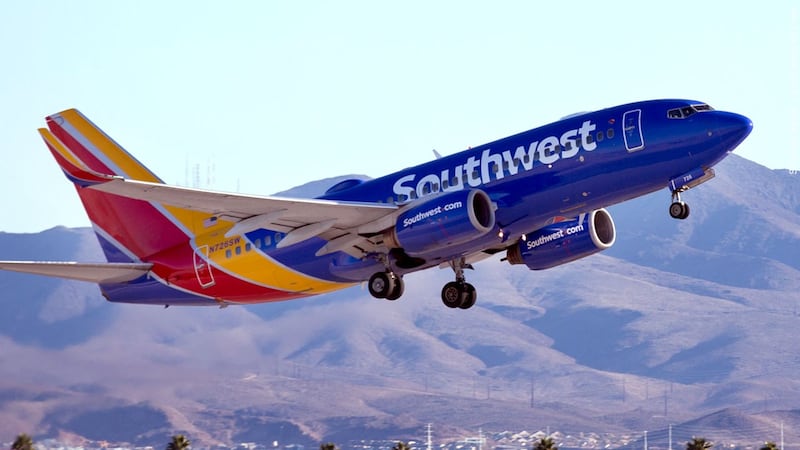 Published: Apr. 18, 2023 at 7:52 AM PDT
By Greg Wallace and Pete Muntean, CNN
(CNN) -- The Federal Aviation Administration on Tuesday morning lifted a nationwide ground stop for Southwest Airlines flights after earlier issuing the order, citing "equipment issues."
There is still a hold on flights into Dallas Love Field Airport, the FAA says. There still may be other residual flight delays as a result of the pause.
"Southwest Airlines requested the FAA pause the airline's departures," the agency told CNN in a statement.
Southwest reported technology issues Tuesday morning and said it would "hopefully be resuming our operation as soon as possible."
The problems come months after the airline was forced to cancel more than 16,700 flights between December 20 and 29, roughly half its schedule during that period. The airline attributed the meltdown in part to changes to its staff scheduling computer systems. Southwest last month unveiled an "action plan" to prevent another operational meltdown.
On Tuesday, the flight tracking website FlightAware said nearly 2,500 of the airline's flights -- about 30% of its schedule -- were delayed, far ahead of any US carrier.
Southwest called the problem "intermittent technology issues" in a social media post to customers. Several have taken to social media to complain about delayed flights.
"We apologize for any inconvenience this may cause, but we're hoping to get everyone going ASAP," the airline wrote in another social media post.
On Twitter, Southwest provided the below comment:
The-CNN-Wire™ & © 2023 Cable News Network, Inc., a WarnerMedia Company. All rights reserved.