Former downtown Las Vegas motel now housing homeless residents
Published: Apr. 6, 2023 at 7:46 PM PDT
LAS VEGAS, Nev. (FOX5) - FOX5 first told you about the program in August of 2022 and now the doors are open.
"Living paycheck to paycheck out here," said a man living at the former motel. It put me homeless."
One man who did not want to be identified never thought he would end up on the streets.
"It was scary," said the man living at the former motel. "I knew what I was facing. I knew my last paycheck, where I was living, when rent is coming up and was like where do I go."
Going to the former Safari Motel, became his next move.
"They are encouraging us," said the man living at the former motel. "We will help you find a job; we will work with you, we will get you back out."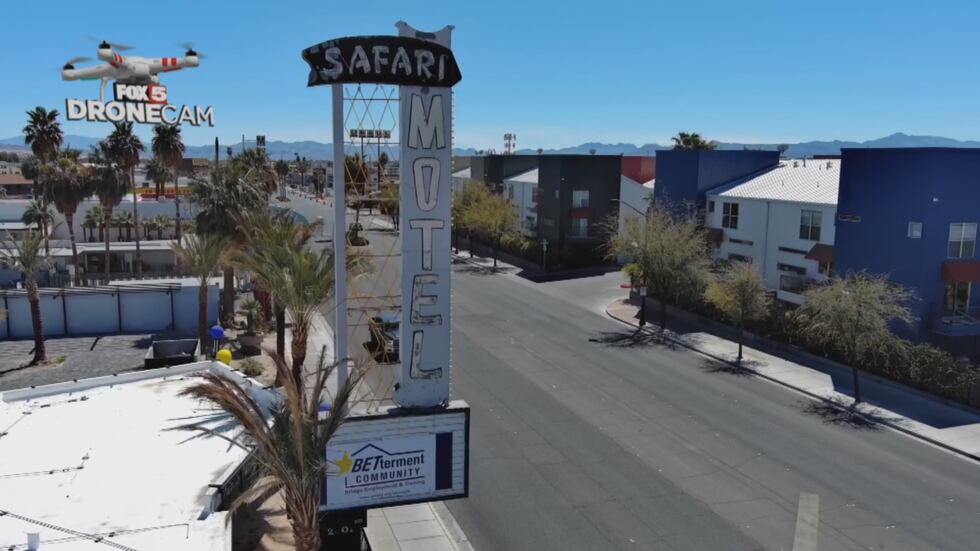 The BETterment program also known as the bridge employment training program houses up to 50 people for 90 days that are over 150 people every year.
"This is a major investment in solving what is a growing issue in not only Clark County but within urban areas all across the nation," said Clark County Commissioner William McCurdy II.
The program is a collaborative effort with the county, the city of Las Vegas and US Vets.
"Life skills, stress management, employment training," said the project director of the BETterment community Haley Exon. "We also have HELP of Southern Nevada who is here providing workforce services on site."
Your tax dollars are going towards the program as the county allocated $4,000,000 to the project.
"We have witnessed folks become stable, get employment and now is on a path to getting their own homes," said McCurdy.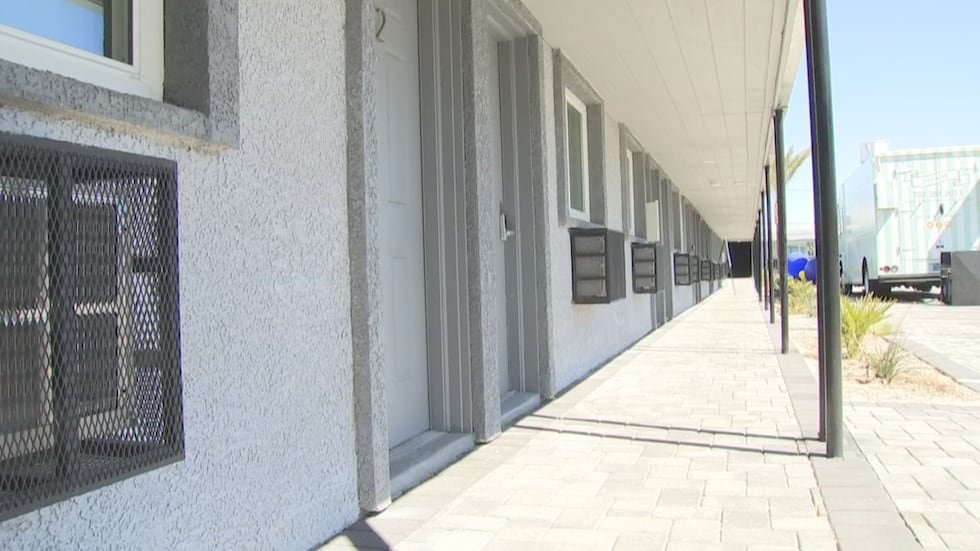 12 people are currently in the program and expecting 16 by the end of the week. Two people have already transitioned out.
"We write down our goals, we check them off," said the man staying at the former motel. "You hit one, you move to the next."
The county said it is implementing more programs like this one. They tell thousands are on a waitlist waiting for the opportunity. The county also said the $4,000,000 would fund the project for two years and could be extended for a third.
Copyright 2023 KVVU. All rights reserved.