Police: Armed bystander helps security at Las Vegas mall take knife-wielding man into custody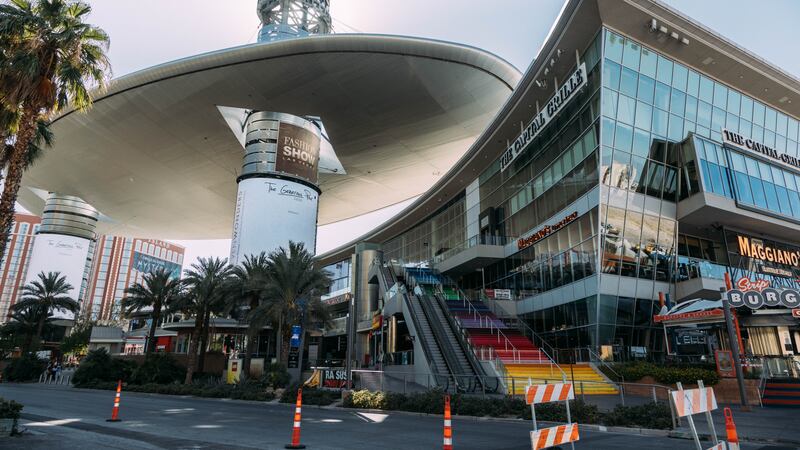 Published: Mar. 30, 2023 at 8:36 AM PDT
LAS VEGAS, Nev. (FOX5) - The Las Vegas Metropolitan Police Department says an armed bystander helped security at a shopping mall take a knife-wielding man into custody.
According to an arrest report from Las Vegas police, officers responded to the Fashion Show Mall at about 3:15 p.m. on March 23 after receiving a call that employees of Abercrombie & Fitch were reportedly being threatened by a man with a knife.
When officers arrived at the store, Las Vegas police wrote in the report that the suspect, later identified as Letrelle Calhoun, had left the area. While police were assisting the store employees, police said the same male was seen flashing a knife in the Plaza area of the mall.
According to the report, three security officers reported to Las Vegas police that they responded to the Plaza area due to a report of a male with a knife making threats.
The security officers reported to police that they observed Calhoun "acting erratically and attempted to walk him off the property away from people."
According to the report, while the security officers were leading him off the property, the suspect then "became aggressive and pulled out a knife from his front left pocket and help it upside down, like in a stabbing position."
Las Vegas police said in the report that the suspect lunged at the three security officers and made threats including, "I'll kill you on camera" and "I'll come back with a 100 and kill you all."
While the suspect was threatening the officers, the arrest report says that multiple bystanders started running away. However, according to the report, one bystander who observed the incident pulled out a handgun and pointed it at Calhoun.
"This gave the security officers the opportunity to disarm Calhoun and place him in hand restraints," police wrote in the arrest report.
Las Vegas police officers arrived shortly after and assisted in taking Calhoun into custody. The officers, according to police, reviewed video footage from the mall and concurred the story of the three officers.
Copyright 2023 KVVU. All rights reserved.