Las Vegas lawyer indicted in $460M 'slip-and-fall' scheme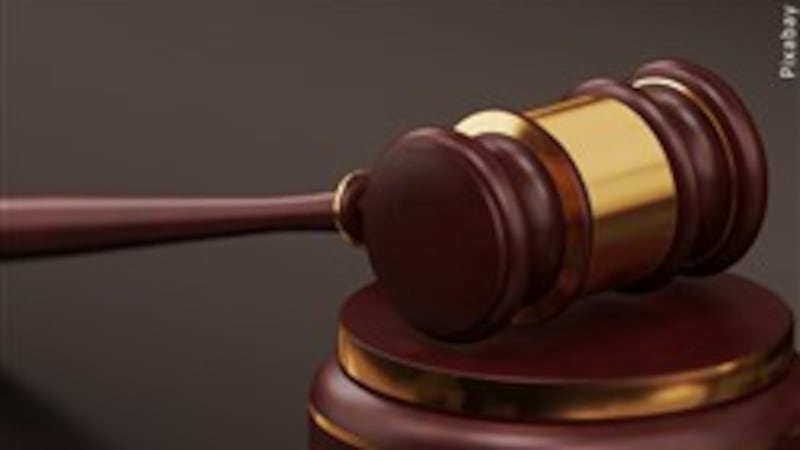 Published: Mar. 30, 2023 at 1:59 PM PDT
LAS VEGAS (AP) — A longtime Las Vegas attorney was indicted Wednesday on federal charges that he orchestrated a $460 million Ponzi scheme spanning multiple states, from Nevada and Utah to California and Arizona.
The eight-count indictment accusing Matthew Wade Beasley of wire fraud and money laundering comes almost one year to the day after the personal injury attorney was shot and wounded by FBI agents at his $1.1 million home in Las Vegas, leading to a four-hour standoff that ended with his arrest. He was charged with assault on a federal officer.
Beasley has been in federal custody since the standoff — during which prosecutors have said the lawyer, then 49, "repeatedly confessed" to his involvement in the investment scheme while on the phone with a negotiator. Beasley remained in the house until FBI SWAT agents entered.
Jacqueline Tirinnanzi, Beasley's attorney, did not immediately respond Thursday to an email seeking comment from The Associated Press.
According to the indictment, Beasley enlisted investors for a company that claimed to offer short-term loans with high-interest rates to clients awaiting payment after settling their personal injury "slip-and-fall" cases. Authorities have said investors were promised a return of up to 13% within 90 days of investing their money.
But there were no clients, prosecutors said. Instead, according to the indictment, Beasley used new investor money to pay his earlier investors, creating the illusion that the company had real clients who were repaying the loans with interest.
Between 2017 and March 2022, when Beasley was arrested, hundreds of people invested more than $460 million into the scheme, according to the indictment. The attorney allegedly used that money to fund what prosecutors have described as an "opulent" lifestyle, including luxury homes and cars and recreational vehicles.
Beasley is scheduled to be arraigned Friday afternoon in U.S. District Court in Las Vegas. A preliminary hearing in the assault case stemming from last year's standoff also is currently scheduled for Friday, but court records show prosecutors and Beasley are in the middle of negotiations in the case.
The Nevada Supreme Court suspended Beasley from practicing law in the state and barred him from handling client funds shortly after his arrest last March.
Copyright 2023 The Associated Press. All rights reserved.