Driver in custody after car crashes into gas station in North Las Vegas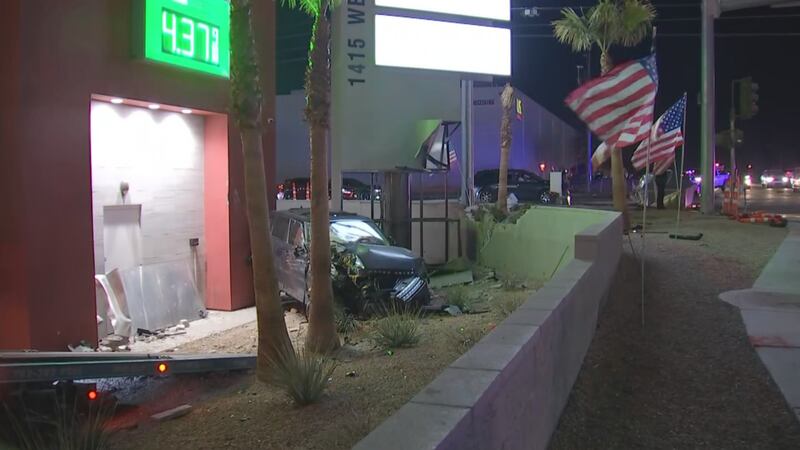 Published: Mar. 24, 2023 at 8:42 PM PDT
LAS VEGAS, Nev. (FOX5) - A driver is in custody following a DUI-related incident that ended with a car crashing into the back of a gas station in North Las Vegas.
Around 7:20 Friday evening North Las Vegas Police Department responded to the intersection of Cheyenne Avenue and Martin Luther King Boulevard after receiving reports of a car crashing into a building.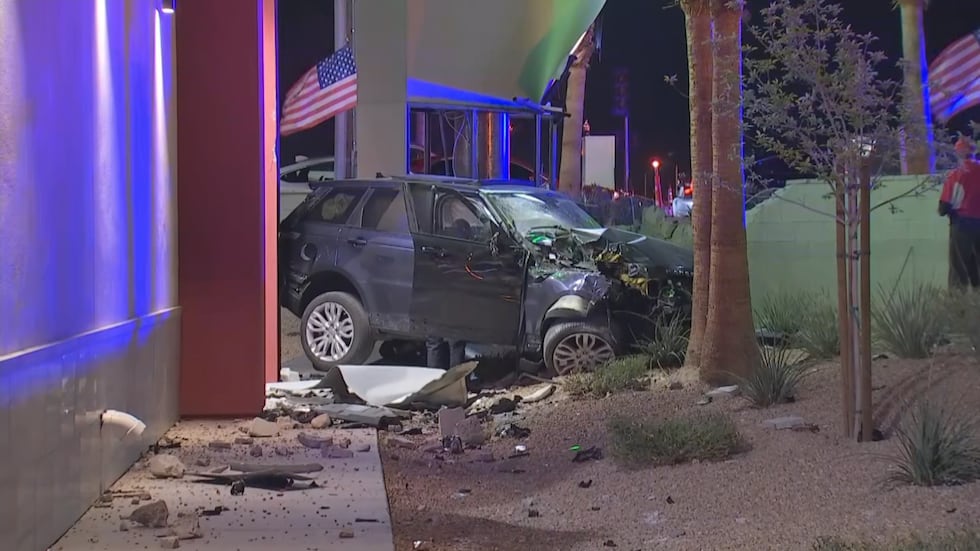 Police say a dark blue Range Rover was traveling eastbound on Cheyenne and was approaching MLK when it struck another vehicle and continued moving forward.
The Range Rover then went up on the sidewalk and came to a rest behind a business near the intersection. The vehicle sustained major front-end damage.
Police told FOX5, the crash caused minor damage to the building, landscaping and signs nearby.
According to police, the driver showed signs of impairment and was placed under arrest for DUI and traffic-related charges. Police believe speed also played a factor in the crash.
No injuries were reported.
Copyright 2023 KVVU. All rights reserved.