Clark County set to change some short-term rental rules while owners appeal to Nevada Supreme Court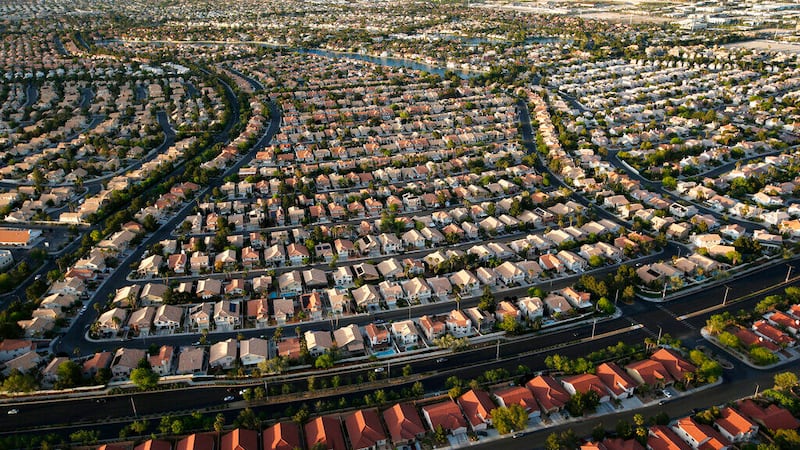 Published: Mar. 20, 2023 at 10:39 PM PDT
LAS VEGAS, Nev. (FOX5) - Clark County is set to change some rules for short-term rentals per a judge's recent order, while a group of owners continues to appeal to the Nevada Supreme Court to halt county proceedings.
The county is set to introduce its changes Tuesday. "The District Court allowed most of the ordinance to stay in place, including the ability to issue licenses, but preliminarily enjoined a few provisions for being facially unconstitutionally vague and overbroad," the county agenda states.
Some of the original ordinance mandates allowed to remain to include a minimum 2-night stay, 2 people per bedroom, and up to ten people per property, a ban on parties. and a $1,000 fine a day for illegal operations.
According to county documents, what officials propose to change is a window for inspections: homeowners will get a 48-hour notice, rather than "with or without notice to the licensee or local representative."
Another proposed change eliminates the following clause from the ordinance: "a declaration signed under the penalty of perjury by the property owner(s) stating that: the information provided in the application is true, accurate, and complete to the best of their knowledge and understanding."
Clark County spokesperson issued the following statement:
"Clark County continues to move forward with our process to issue short-term rental licenses and the random number draw will occur on March 29. Clark County has notified applicants that we will not be enforcing the "under perjury of law" language in the pre-application, reflective of the Court's Order. Regarding other provisions in the Order, Clark County is working through possible solutions, including additional legal action. We are unable to comment further on pending litigation."
The Greater Las Vegas Short-Term Renters Association tells FOX5, the proposed changes are not enough for homeowners.
"[County officials] have just created regulations that make criminals out of law-abiding citizens, and make it difficult for them to rent their properties. These types of regulations... we feel violate a lot of people's constitutional protections," said Jackie Flores of the GLVSTRA, which has more than 900 owners as members. The group calls a number of regulations government overreach and fundamentally believes Clark County should not limit the number of licenses for people to operate rentals within their own properties. The group also expressed concern over other enforcement policies, inspections and police intervention over properties currently conducting operations.
No property has been issued a license, thus far.
Clark County is set to conduct a lottery on March 29 for prospective licensees to move forward with the process.
On April 4, Clark County will conduct a public hearing on the proposed ordinance changes.
Copyright 2023 KVVU. All rights reserved.