Right to die bill would legalize medically assisted end-of-life care in Nevada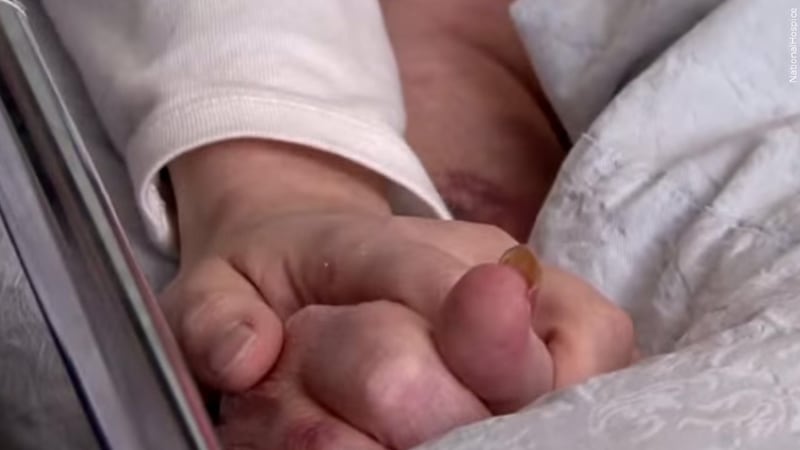 Published: Mar. 17, 2023 at 11:18 PM PDT
LAS VEGAS, Nev. (FOX5) - Should terminal patients in Nevada be able to request a physician end their life? There's a new bill that would make it legal, but the idea is hotly contested. At the Grant Sawyer Building in Las Vegas and in Carson City, the Senate Committee on Health and Human Services heard passionate testimony from both sides.
"How much suffering is too much?," questioned Senator Edgar Flores, one of the nine primary sponsors of the bill that would authorize medical aid in dying in Nevada giving a patient's right to choose to end their life.
"Is it we the family forcing a human being to suffer up until the very last breath to serve our own egotistical desire to keep that individual for that additional second regardless of how painful that moment may be for that individual?," Flores inquired. Currently, 11 jurisdictions in the US have authorized medical aid in dying. Under the proposal for Nevada, patients would have to be 18 or older, terminally ill with six months or less left to live, have the mental capacity to make informed medical decisions, and have the ability to self-ingest the medication.
"As selfishly as we would have wanted to hold on to him every minute we possibly could, we didn't want to see him suffer and struggle and lose his dignity and really go through a tortuous path," shared RJ Erickson about his father who died of stage four lung cancer just two months ago.
"I was personally responsible for mixing his methadone and morphine. I was slowly killing my father," Erickson testified. Erickson contended there were days of unnecessary suffering in hospice.
"It was not what I was expecting to happen. He wanted a peaceful and painless passing," Erickson explained.
"I was diagnosed in 2017 with a very rare cancer called multiple myeloma. I am a mother of five children ages 10-30 and this is a conversation that I have had with my entire family," revealed Hannah Olivas. Olivas supports the medical aid in dying bill because she says at some point, she may need to seek end-of-life care.
"This is not a suicide bill. This is us as a patient asking perfect strangers to hear our voices and understand what we are saying," Olivas contended.
"Allowing lethal prescriptions also gives physicians too much power. They would be judge, jury and executioner in end-of-life decisions," one person testified. Several doctors and nurses also came forward to voice opposition.
"My sister was given 18 months to live 14 years ago. This is another millionth example of doctors getting the prognosis of timing wrong," Kathleen Rossi asserted. Rossi, a retired RN who has taken care of hundreds of dying patients in her 36-year career, told lawmakers she believes to bill is flawed for many reasons but the biggest, it could end the lives of the most vulnerable members of society.
"The slippery slope is happening in Europe and Canada where euthanizing, not assisting death, is taking place," Rossi argued.
The bill also stipulates patients would also have to wait 15 days after the initial request before taking life-ending drugs and it would have to be approved by two doctors.
Similar bills did not make it through Nevada's legislature in 2017, 2019, and 2021.
Copyright 2023 KVVU. All rights reserved.