Raiders, Jakobi Meyers agree on 3-year deal, source says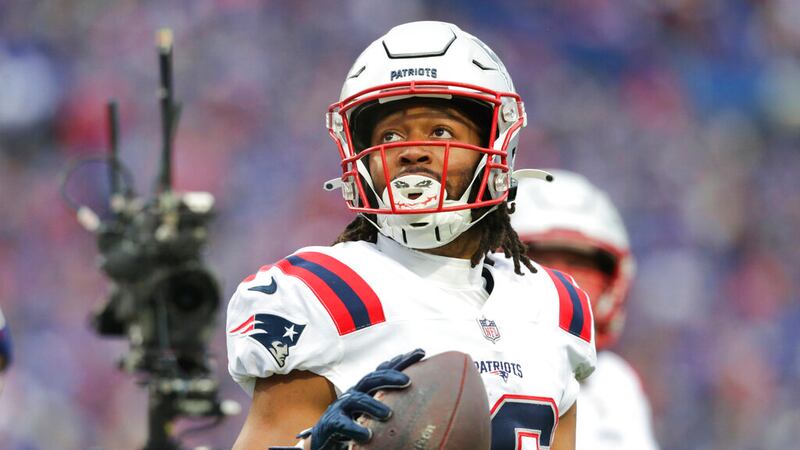 Published: Mar. 14, 2023 at 10:49 AM PDT
FOXBOROUGH, Mass. (AP) — The Las Vegas Raiders and wide receiver Jakobi Meyers have agreed on a $33 million, three-year deal, a person familiar with the contract told The Associated Press.
The person, who spoke on condition of anonymity because the deal can't be announced until Wednesday, said it includes $21 million in guaranteed money.
Meyers made the Patriots' roster as an undrafted free agent in 2019 out of North Carolina State and quickly found a home, displaying an acumen for catching the ball in traffic primarily out of the slot. Meyers spent his first four seasons with New England. He has averaged 70 catches and 800 yards receiving over the past three seasons.
A free agent for the first time in his career, it helped make him a prime option for receiver-needy teams.
Meyers reunites with Raiders coach Josh McDaniels, who was previously New England's offensive coordinator.
Meyers joins wide receivers Davante Adams and Hunter Renfrow, and tight end Darren Waller to give new quarterback Jimmy Garoppolo another formidable option.
Despite acknowledging in January after the Patriots' season ended that he'd been playing hurt all season, Meyers still led all receivers with 67 receptions and had a team-high six receiving touchdowns.
Meyers was involved in one of the worst gaffes in NFL history when he attempted an unnecessary lateral across the field to quarterback Mac Jones on the final play of a tie game that was headed to overtime last season. Chandler Jones snatched the ball in the air and raced for a touchdown to give the Raiders a win over the Patriots.
Copyright 2023 The Associated Press. All rights reserved.