Nevada Legislature considers bill to regulate sidewalk food, merch vendors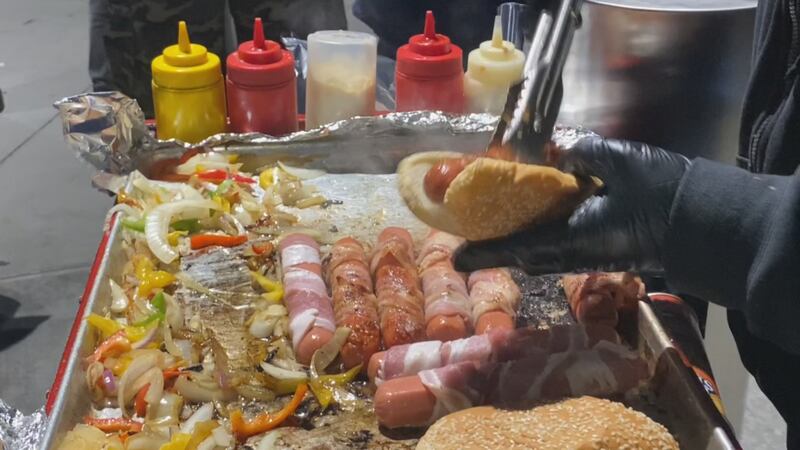 Published: Feb. 28, 2023 at 4:55 PM PST
LAS VEGAS, Nev. (FOX5) - A bill introduced to the Nevada Legislature would establish requirements for those selling food on sidewalks - if passed.
SB92, would set rules for the licensing and regulation of street food and merchandise vendors. One caveat would be that it would only apply to a county or city with a population is 100,000 or more people
That includes Clark and Washoe Counties, as of Feb. 28, 2023.
The act would also stop a city or county from outlawing sidewalk vending or imposing criminal penalties for it.
Nevada Sen. Fabian Doñate will have the first hearing of the bill Wednesday, March 1.
The Nevada Latino Legislative Caucus said in a statement the bill is looking to make it accessible for vendors to obtain a vendor license and stop the criminalization of street vendors. Also, it will reduce the risk of vendor exploitation, or working under a person, due to their legal status or license documentation requirements.
Copyright 2023 KVVU. All rights reserved.