Las Vegas set to hold 'world's largest rockabilly event'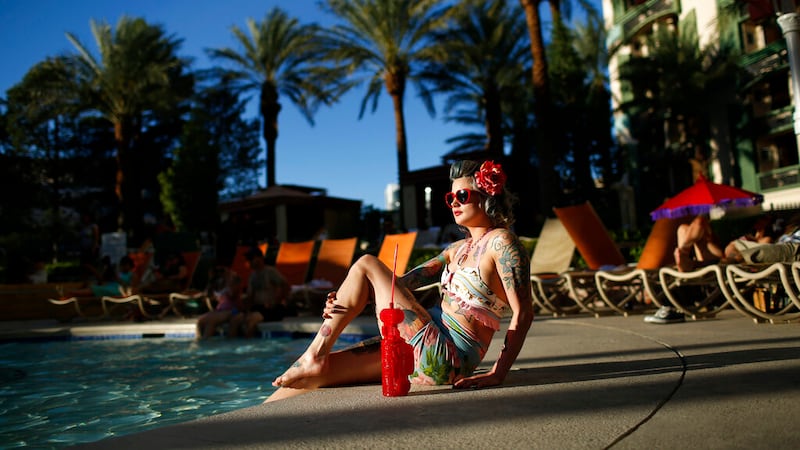 Published: Feb. 28, 2023 at 7:48 AM PST
LAS VEGAS, Nev. (FOX5) - Organizers have announced that Las Vegas will once again host the "world's largest rockabilly event" this spring,
According to a news release, Viva Las Vegas Rockabilly Weekend will be held April 27-30 at The Orleans Hotel and Casino.
Organizers say the event, which is a four-day music festival, is now in its 26th year.
Dubbed the "longest-running music festival in Las Vegas" and the "largest rockabilly event in the world," organizers say Viva Las Vegas Rockabilly Weekend attracts 9,000 international attendees for the four-day festival, and up to 20,000 for the huge Saturday Classic Car show event.
"The VLV crowd are some of the most eye-catching, stylish, head-turning people you'll ever see in one place, spanning multiple generations," organizers said.
Among other activities, organizers say Viva Las Vegas Rockabilly Weekend will feature 85 bands and DJs, a classic car show, a burlesque showcase and competition, tiki pool parties and much more.
The group says the Saturday car show is reportedly one of the largest classic car shows in North America, as the event features 800–1,000 vintage cars, all pre-1964.
For more information on the event and to purchase tickets, visit: http://www.vivalasvegas.net/.
Copyright 2023 KVVU. All rights reserved.