Henderson man shoots self at casino, tries to hide ghost gun under slot machine, police say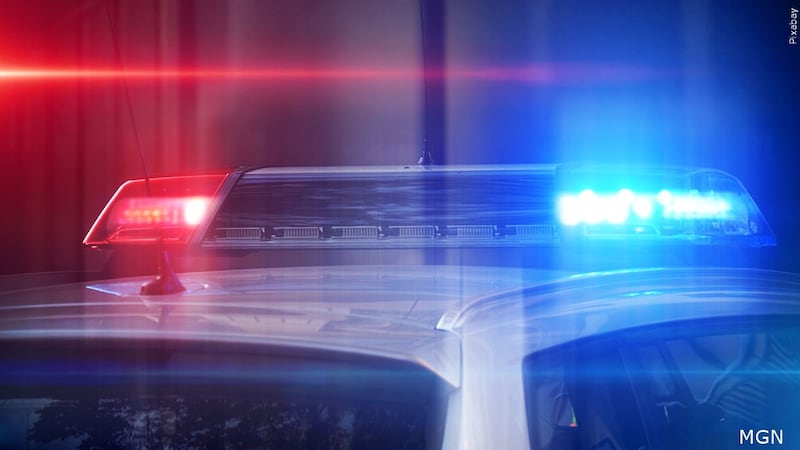 Published: Feb. 23, 2023 at 11:19 AM PST
LAS VEGAS, Nev. (FOX5) - A Henderson man was taken from the casino to the hospital and then jail after allegedly shooting himself in the leg at the Cosmopolitan on Tuesday morning.
According to the Las Vegas Metropolitan Police Department, officers responded to the Strip casino at about 5:41 a.m. and found Ronnie Delouth, 29, on the floor with an apparent gunshot wound to his left thigh.
Delouth was taken to UMC where he was rushed into surgery in critical condition.
Officers at the scene watched video surveillance footage from the casino floor. The video showed Delouth walking around the slot machines when "he jerks suddenly and falls to the ground. Delouth rolls around on the ground, reaches down the front of his waistband, removes a black handgun, throws the handgun under a slot machine, and crawls away."
Detectives checked the scene and followed the blood to the slot machine and found the gun, a bullet, a firearm tactical light and various medical items.
The gun was identified as a P80 (polymer 80) which is commonly referred to as a ghost gun as it does not have any serial numbers.
A records check of Delouth showed he is a three-time convicted person in Nevada and is not allowed to own or possess a gun. He has previously been convicted of possession of a weapon, burglary and attempted robbery.
A warrant for Delouth was also seeking his arrest for petit larceny. Delouth, now out of the hospital, is being held in jail for petit larceny, carrying a concealed weapon without a permit, and possession of a gun by a prohibited person.
His next hearing is Feb. 28.
No photo of Delouth was available at the time of the information request by KVVU.
Copyright 2023 KVVU. All rights reserved.