Nevada National Guard gets 2 late-model helicopters
While the helicopters will be stationed in North Las Vegas, the National Guard says they will be servicing the entire state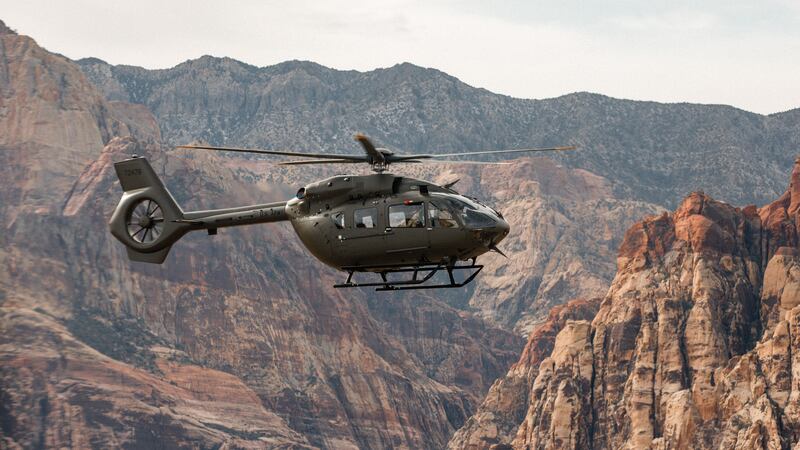 Published: Feb. 2, 2023 at 9:32 AM PST
NORTH LAS VEGAS, Nev. (KOLO) - The Nevada National Guard has acquired two late-model Lakota UH-72B model helicopters.
While the helicopters will be stationed in North Las Vegas, the National Guard says they will be servicing the entire state.
The Nevada Army Guard was one of nine states to receive two of the helicopters. The new helicopters will allow the National Guard to conduct hoist rescue operations at high elevations in Nevada.
The helicopter is also used for domestic operations, including search and rescue, medical evacuation and disaster response missions. The cost of one of these helicopters is $8 million.
"The UH-72B model has more lift, agility and speed in comparison to the 72A model," said Maj. Colton Brauer, the unit commander. "Now, when we do a search-and-rescue or counter-drug mission or transport personnel in the 72B model, we'll be more efficient.
"In the cockpit, we now have a four-axis autopilot and synthetic vision to see the runways and terrain. It's a much safer aircraft for the aircrew and much more comfortable (versus older model helicopters.)," he continued.
Copyright 2023 KOLO. All rights reserved.