Crash closes southbound lanes of I-15 near Flamingo, NDOT says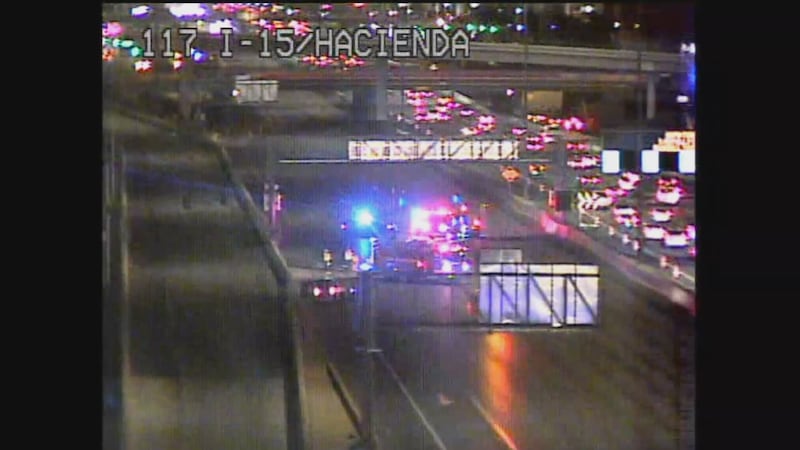 Published: Jan. 27, 2023 at 6:24 PM PST
UPDATE - 6:50 P.M.
Some of the lanes on the I-15 southbound near Flamingo appear to be reopened after a crash that shut down traffic completely.
LAS VEGAS, Nev. (FOX5) - The Nevada Department of Transportation is reporting a full closure of the I-15 southbound at Flamingo Road around 5:30 Friday evening.
An NDOT spokesperson tells FOX5 a crash caused a major part of the resort corridor to be closed down.
Police activity can be seen from an NDOT camera nearby.
It is unclear the severity of the crash at this time.
This developing story will be updated.
Copyright 2023 KVVU. All rights reserved.