1 October Memorial Committee introduces semi-finalist design teams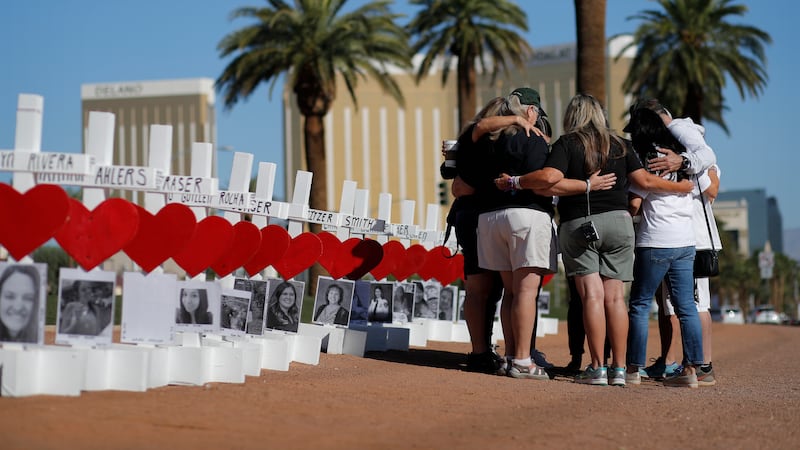 Published: Jan. 25, 2023 at 2:04 PM PST
LAS VEGAS, Nev. (FOX5) - On Wednesday inside the Clark County Commission Chambers, the 1 October Memorial Committee introduced the five semi-finalist teams that will be vying for the right to develop a permanent 1 October Memorial.
The five teams are Aaron Neubert Architects+studioSTIGSGAARD, JCJ Architecture, OLIN, Paul Murdoch Architects and SWA Group. Each team gave presentations in front of the 1 October Committee on Wednesday detailing their background, expertise and plans for developing their proposals.
Over the next four months, the teams will develop their proposals. By early summer, those proposals will be revealed. And by September, the 1 October Memorial Committee will make a recommendation to the Clark County Commission for one of the concepts to serve as the community's lasting memorial.
Each team has been asked to review all creative submissions from the public regarding the design process. If you're interested in participating in the public input process, click here.
You can also view Wednesday's meeting at the 1 October Memorial Committee's Facebook page.
Copyright 2023 KVVU. All rights reserved.