'Mattress Mack' loses $2M in bets after Cowboys fall to 49ers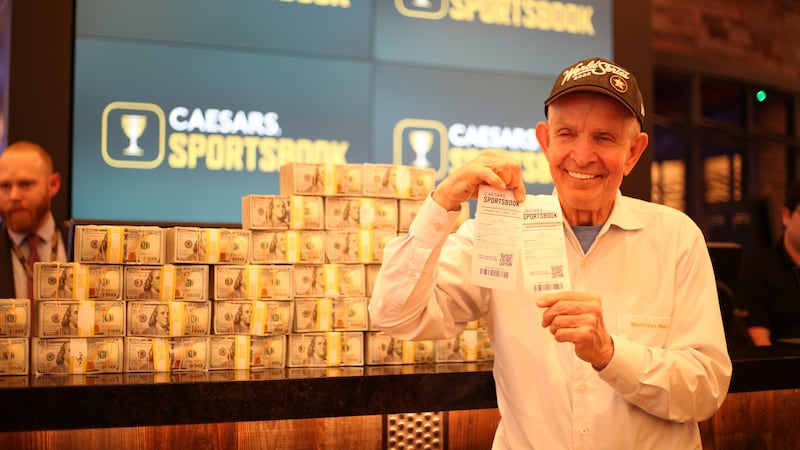 Published: Jan. 23, 2023 at 7:25 AM PST
LAS VEGAS, Nev. (FOX5) - Avid sports bettor and philanthropist Jim "Mattress Mack" McIngvale was on the wrong side of his sports bets this weekend.
According to Caesars Sportsbook, "Mattress Mack" on Thursday wagered $2 million in cash on the Dallas Cowboys to beat the San Francisco 49ers in their match up on Sunday.
According to Caesars, with two separate $1 million moneyline bets (+165 and +170), "Mattress Mack" would have taken home $3,350,000 if "America's Team" came out on top of Sunday's game.
Unfortunately for "Mattress Mack," the Cowboys lost 19-12 to the 49ers in the divisional round.
According to AP, with the loss, the Cowboys fell short of the NFC title game for the 12th straight postseason trip.
In a post on Twitter Sunday, "Mattress Mack" called it a "a tough loss for the team from Dallas."
Former cornerback Richard Sherman commented on the loss on Twitter saying, "That Mattress guy takes some Ls boy I tell ya."
"Mattress Mack" made history when he bet on the Houston Astros to win the World Series last year.
In total, "Mattress Mack" took home a whopping $75 million after the Astros won, as he had wagered $10 million with numerous sportsbooks, AP reported.
Copyright 2023 KVVU. All rights reserved.