'I'm either all-in or I'm out': Rodgers reiterates he's not ready to make decision on future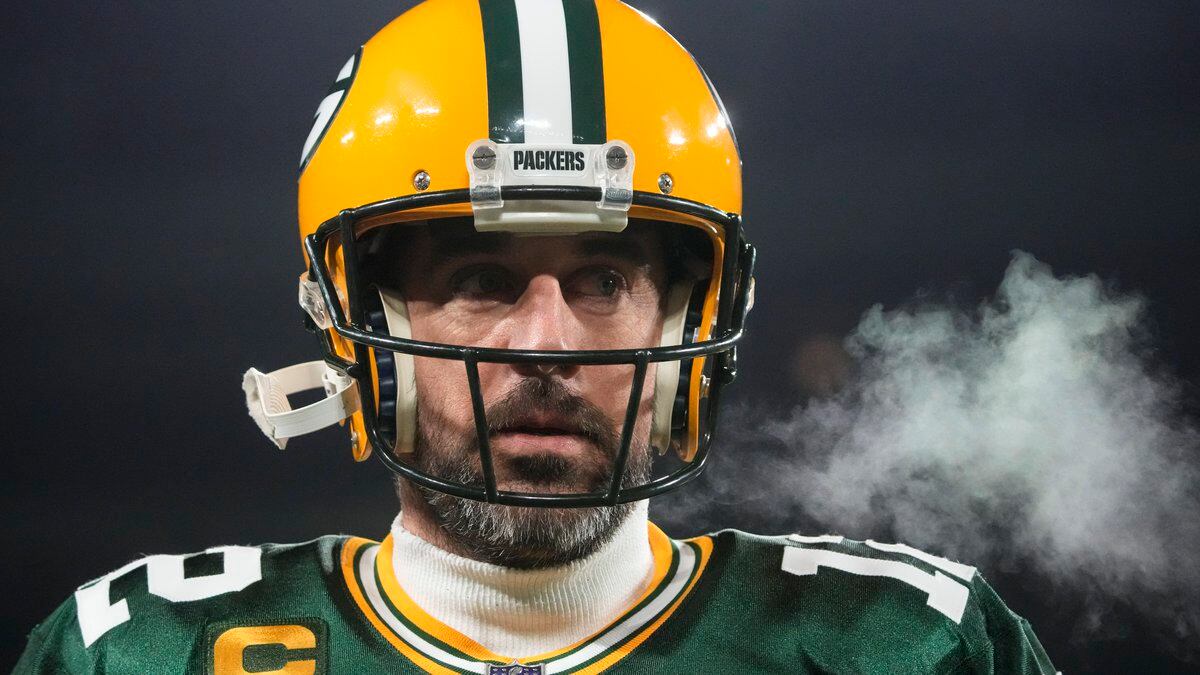 Published: Jan. 17, 2023 at 11:44 AM PST
GREEN BAY, Wis. (WSAW) - Aaron Rodgers still remains undecided on his NFL future.
Speaking on the Pat McAfee Show for his weekly appearance Tuesday, Rodgers said he had meetings with the Packers organization last week and will take time away from football while he makes his decision.
"We had all the conversations we wanted to have about football for now," Rodgers said. "They're not pressing for any type of specific answer, and I'm not mentally or emotionally at that point."
The quarterback signed a three-year contract extension in March of 2022 with the intention of remaining in Green Bay for the near future. General Manager Brian Gutekunst stated in his season-ending press conference that he would welcome Rodgers back if he decides to return.
But Rodgers' decision isn't coming anytime soon.
"I think you have a feeling the way you're leaning," he said, later continuing, "I'm either all-in or I'm out."
However, Rodgers didn't rule out a return to the NFL with another team, saying, "be careful saying never."
"I think I can win MVP again in the right situation. Right situation, is that in Green Bay or somewhere else? I'm not sure," Rodgers said, stating he does not want to be a part of a rebuild.
Rodgers was drafted 18 seasons ago, and has been the Packers starting quarterback for 15 seasons, amassing four MVP's in that span.
Copyright 2023 WSAW. All rights reserved.