Golden Knights goalie Robin Lehner files for bankruptcy, cites $50M debt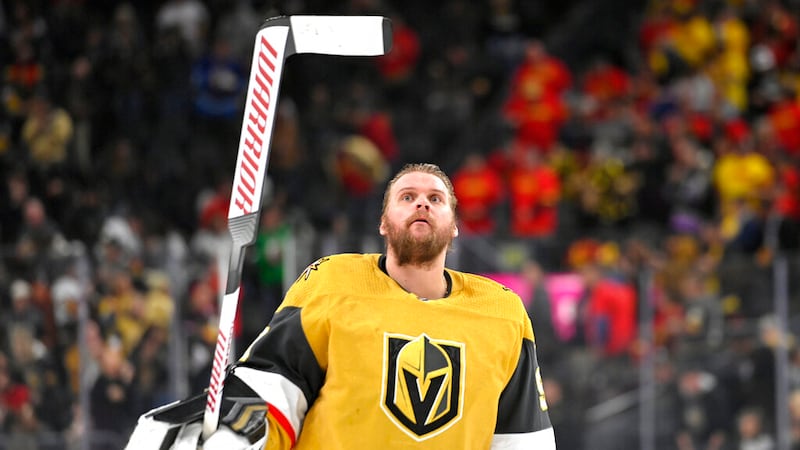 Published: Jan. 17, 2023 at 8:28 AM PST
LAS VEGAS (AP) — Vegas Golden Knights goaltender Robin Lehner and his wife have filed for bankruptcy in Nevada, citing up to $50 million in debts to dozens of creditors.
The Chapter 7 bankruptcy filing offers a glimpse into the couple's financial problems, including money owed to no fewer than 50 people and companies, records show.
They filed for bankruptcy Dec. 30, months after a Wisconsin company sued Lehner for $4 million, claiming the NHL player and his father failed to make any payments last year on a business loan.
Both Lehner and his father, Michael, are listed as principal members in a Nevada business license filing for Solarcode, a limited liability corporation doing business in multiple states, including Nevada and Arizona.
Solarcode in January 2022 agreed to a four-year repayment plan with Eclipse Service but missed its first five payments, leading the Wisconsin company in late June 2022 to sue in U.S. District Court in Milwaukee.
An attorney for Lehner did not immediately respond Monday to a request for comment from The Associated Press.
Lehner's debts also included missed payments for a collection of rare snakes he purchased for $1.2 million in 2017, according to the bankruptcy filing. Lehner keeps the snakes at his reptile farm in Plato, Missouri.
He and his wife, Donya, estimate their assets are worth up to $10 million.
Lehner, 31, signed a five-year, $25 million contract with the Knights in 2020, but the Swedish hockey player has spent the 2022-23 season recovering from hip surgery.
Copyright 2023 The Associated Press. All rights reserved.