Las Vegas police investigate after man killed at bus stop Sunday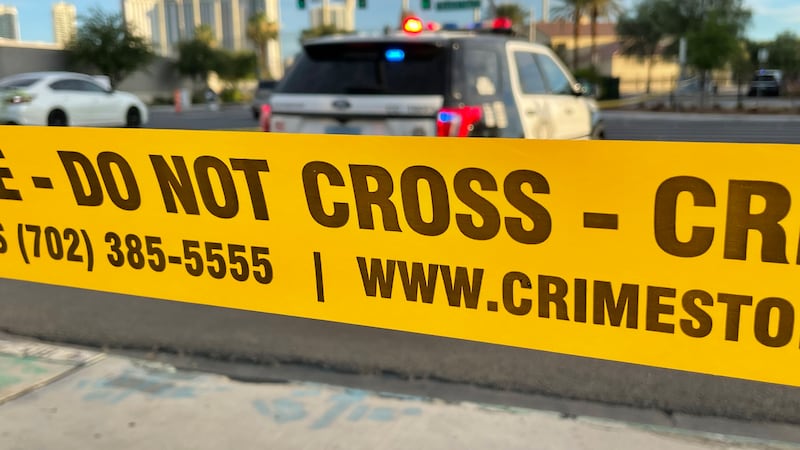 Published: Jan. 16, 2023 at 11:44 AM PST
Update Jan. 18:
The deceased has been identified as David Anthony Cary, 63. His cause of death was a stab wound to the torso. His manner of death has been ruled a homicide.
LAS VEGAS, Nev. (FOX5) - The Las Vegas Metropolitan Police Department is investigating after they said a man was killed at a bus stop Sunday night.
According to police, officers received a report of a person stabbed near a bus bunch at approximately 8:51 p.m. Sunday near Boulder Highway and Nellis Boulevard.
Arriving officers and medical personnel located a man suffering from an apparent stab wound. Authorities said he was pronounced deceased on scene.
The investigation indicates that the victim was in a physical altercation with a suspect. During the altercation, police said the suspect stabbed the victim and left before officers arrived.
Police say the suspect is described as a male, between the age of 30-40, who was last seen wearing a red hoodie and dark pants.
The victim's identity, as well as the cause and manner of death, will be released by the Clark County Coroner's office.
Anyone with information is asked to contact LVMPD Homicide Section by phone at 7012-828-3521.
Copyright 2023 KVVU. All rights reserved.