CCSD boundary change proposals could affect where Las Vegas kids go to school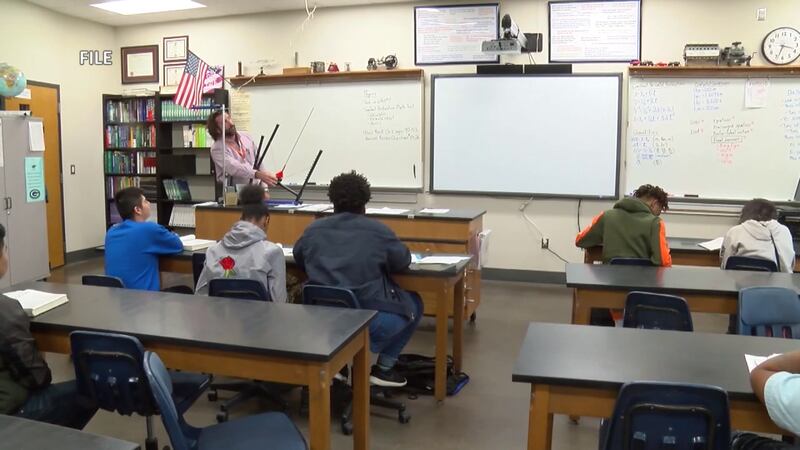 Published: Jan. 12, 2023 at 12:46 PM PST
LAS VEGAS, Nev. (FOX5) - The Clark County School District is considering changing attendance boundaries for several schools throughout the Las Vegas Valley at its next meeting Jan. 17.
According to the school district's website on Thursday, there are five documents detailing the proposed changes.
According to the documents, two proposals would impact the boundaries for Ellis and Wallin elementary schools, with Ellis' border stopping at I-15 along Via Inspirada, while possibly extending south to Democracy or ending at Via Contessa.
For Coronado and Green Valley high schools, one proposal would include a section of land south of Wigwam extending to I-215, which would move students from Coronado over to Green Valley.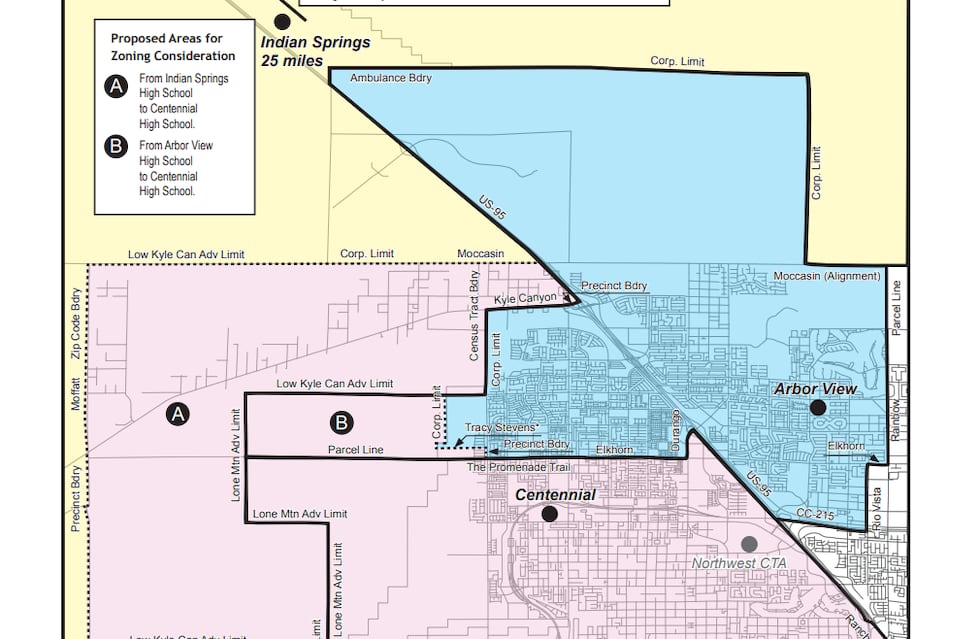 For Indian Springs and James Bilbray, William and Mary Scherkenbach elementary schools, a large section of western Las Vegas would become part of the area those schools service past the corporate city limits.
Much of the same area would also affect Escobedo Middle School, pushing north towards the corporation limit and west to the precinct boundary as indicated by the maps provided by CCSD.
Indian Springs and Centennial high school would also be affected, as Centennial would take more students who live along Farm Road and Hualapai Way.
According to the documents, there would be grandfather clauses for students that vary depending on grade levels.
For more information and to view the maps, go to CCSD's website.
Copyright 2023 KVVU. All rights reserved.