Infant dies after being in running car with three others all night in North City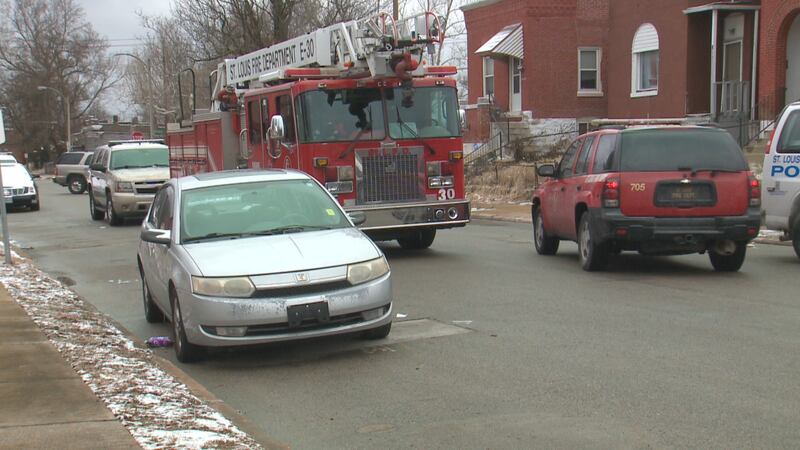 Published: Mar. 11, 2022 at 8:40 AM PST
NORTH ST. LOUIS (KMOV) - A woman and three young children were found slumped over inside a car Friday morning that had been running all night in North City, firefighters tell News 4.
The woman, 28, and three children were removed from a car on Lincoln Ave. near its intersection with Spring. When firefighters arrived, they noticed the car was still running and there was a strong odor of exhaust.
One of the children, a 10-month-old girl, died at a hospital. The woman and two other children, girls aged 8 and 9, were also taken to a hospital.
Child abuse detectives are investigating. News 4 talked to a neighbor who noticed the car and called 911.
"That could have been prevented right there," said the neighbor, who asked not to be named. "Look after these people out here because they're in trouble."
Investigators are trying to figure out what sickened the family.
"Opened up the vehicle there was a strong exhaust smell inside the vehicle," said St. Louis Fire Capt. Garon Mosby. Police and firefighter spent hours checking the engine and underneath the vehicle.
Investigators questioned if it could have been carbon monoxide poisoning.
"That's part of their determination whether or not there was something wrong with the vehicle that caused maybe some fumes or something to enter the vehicle," explained St. Louis Metropolitan Police Lt. Keith Barrett. Investigators say neighbors told them they didn't recognize the car or the family.
Police told News 4 they were trying to figure out what the family was doing in the car and if the family had anywhere else to go. Officers said they didn't find overnight bags or much of anything in the car.
"From my understanding, there were no blankets wrapped around anybody, they just had warm weather clothes on," Barrett said.
News 4 checked St. Louis metro police records. In the past three months, officers were sent to the block 10 times for calls ranging from car theft to a shooting.
"I think the city should do something," the neighbor said. "I don't know what they're going to do but they need to do something."
Copyright 2022 KMOV. All rights reserved.