Woman held captive by boyfriend for two weeks, Las Vegas police report says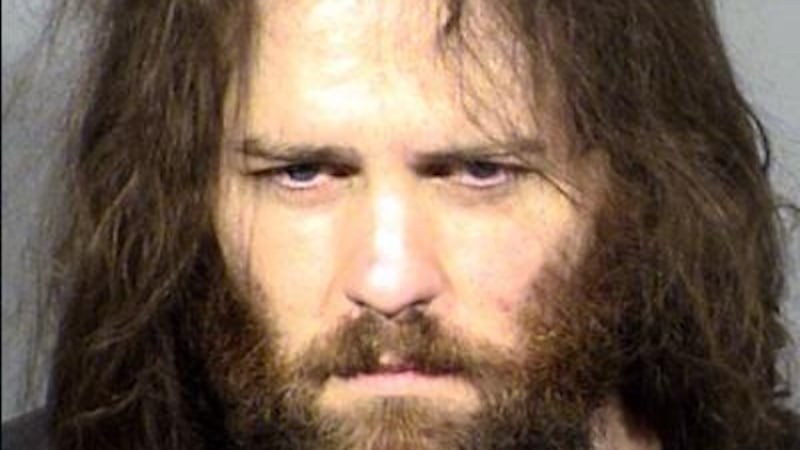 Updated: Oct. 9, 2019 at 8:38 AM PDT
LAS VEGAS, Nev. (FOX5) - A valley woman is recovering after her boyfriend kidnapped her and held her captive for two weeks, according to an arrest report from Las Vegas police.
Benjamin Foster, 33, held the woman, who remains anonymous, against her will in her apartment until she escaped on October 2nd, the report said.
The victim was taken to Mountain View Medical Center after she got away when she convinced Foster that they needed to go grocery shopping.
The two were near a gas station when Foster exited the vehicle to allow the victim's dog to use the restroom.
The victim ran into a nearby Family Dollar, according to the report. She told police she asked employees if there was somewhere she could hide out but was told there was nowhere to hide inside the business.
The victim eventually ran out of the store's backdoor and fled to a nearby apartment complex, police said. A neighbor saw her, had her get in their vehicle and drove her to the hospital.
The victim told police that during the time she was being held captive, Foster shaved her head and physically assaulted her.
According to the police report, she had several abrasions on both wrists, both ankles, multiple scratches all over her back, two black eyes and seven broken ribs. She was also reportedly suffocated several times.
The victim told police Foster tied her up with zip ties and duct tape off-and-on throughout the two-week period. She added that she was also wrapped up like a "taco" with a rug and bound with bungee cords, the report said.
She also told detectives that Foster forced her take unknown medication to keep her subdued, and was forced to eat a sandwich with hot sauce, which she said made her throat feel like it was on fire.
The victim told police that she believed Foster "lost his mind, is mentally ill, and does not take any medications for his mental illness," the report said.
According to the police report, the victim believed Foster was paranoid and accused her of having people follow him around and placing hidden cameras in a microwave.
Foster was arrested and now faces charges of domestic battery, kidnapping and assault with a deadly weapon.
Foster next court date was set for Oct. 21st at 10 a.m.
Copyright 2019 KVVU. All rights reserved.