Las Vegas City Council considering deal to bring MLS stadium to Cashman site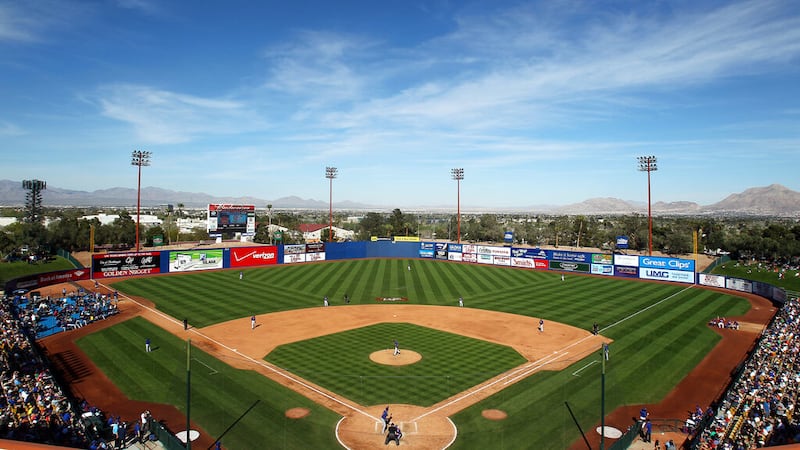 Updated: May. 29, 2019 at 2:11 PM PDT
LAS VEGAS, Nev. (FOX5) - The Las Vegas City Council is expected to consider an exclusive negotiating agreement (ENA) next week to explore developing a mixed-use facility that would include a new soccer stadium on site at Cashman Field, according to a release Wednesday.
On June 5, council members will consider the negotiating agreement with the Renaissance Companies Inc. to develop the "work and play development" which would include a site to house a Major League Soccer expansion franchise.
The ENA would allow discussions to begin to build a new stadium on the Cashman Field site. The 62-acre field is located at 850 Las Vegas Blvd. and was home to Las Vegas' Triple-A baseball team, the 51s, for 35 years.
According to a release, Renaissance is a project manager and financial structuring adviser to financial institutions and investors. Renaissance's corporate base has been in Nevada since 2000.
"Well before the Aces, and the Aviators, and the Raiders, this is something we've been working on," Mayor Carolyn Goodman said by phone Wednesday.
Goodman said the site has the acreage, access and the parking necessary for this move.
"I'd love to see this (built) as rapidly as we can," Goodman said. "We're ready, and we've proven ourselves a Major League sports entity."
Following the 51s' tenure, United Soccer League team the Las Vegas Lights FC took to the pitch.
"We always knew that soccer in Las Vegas would be successful," Lights FC Owner and CEO Brett Lashbrook said in a statement. "It is with enormous pride to announce that Lights FC has entered into an agreement to transfer club ownership conditioned upon the Las Vegas City Council finalizing a Cashman Field Master Development Agreement that would feature a new soccer stadium and other ancillary developments."
"Now, more than ever before, it is a great time to be a soccer fan in Las Vegas," Lashbrook said.
A specific timeline and cost for the plan negotiations were unclear.
Copyright 2019 KVVU. All rights reserved.