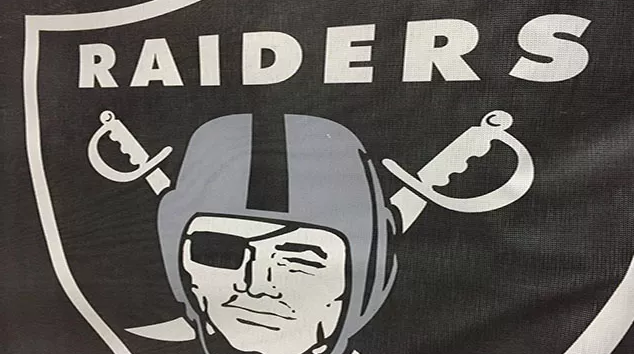 A Raiders flag is shown in an undated image. (File)
HENDERSON, NV (FOX5) -
The Raiders haven't started construction on their Henderson-based practice facility, but the site has already had an impact on nearby neighborhoods.
The facility and Raiders' corporate headquarters will be near Henderson Executive Airport. The team bought the now-empty plot of land from the City of Henderson in Jan.
This week, the city sold another plot of land at auction before a city council meeting. The eight-acre area, which is near the soon-to-be built practice facility, sold for more than $1 million an acre.
Local realtors said even though shovels haven't gone into the ground at the future site of the practice facility, it's already having an impact on homeowners. Realtor Adrienne Pearson said home values have started to increase and demand for that area has gone up as well.
The practice facility is scheduled to open in 2020, the same year that the Las Vegas Raiders stadium is expected to open.
Copyright 2018 KVVU (KVVU Broadcasting Corporation). All rights reserved.