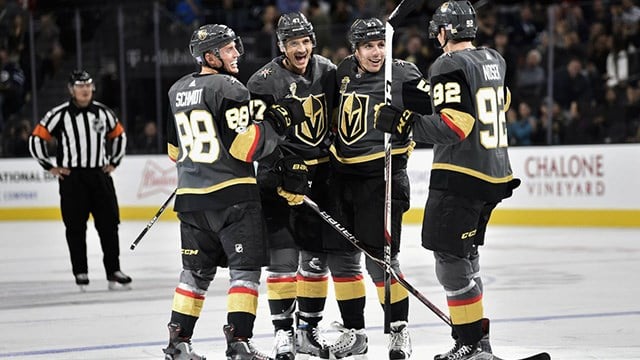 The Vegas Golden Knights' magical season came to an end Thursday. (Photo: Vegas Golden Knights)
LAS VEGAS (FOX5/AP) -
The Vegas Golden Knights' magical season ended Thursday with a 4-3 defeat to the Washington Capitals, who take home their first Stanley Cup championship.
Lars Eller scored with 7:37 left in Game 5, giving the Capitals the lead and they hung on after Vegas pulled goaltender Marc-Andre Fleury for the extra skater.
It is the first championship for the Capitals, who began play in 1974.
The expansion Golden Knights closed their record-breaking season with their first four-game losing streak.
The Capitals went into the third trailing 3-2 and went ahead after Devante Smith-Pelly and Eller scored 2:31 apart midway through the pivotal period.
Braden Holtby, who made a spectacular stick save to help win Game 2, made enough saves to seal the win while the clock appeared to malfunction after Vegas pulled Marc-Andre Fleury to add an extra skater with more than a minute remaining.
Tens of thousands of red-clad Capitals fans partied in the streets of Washington D.C. Thursday night to celebrate the franchise's first Stanley Cup and the city's first title in the major four men's professional sports since 1992.
As police officers blocked F Street and announcements were made about the last subway train, many fans ignored those pleas and kept partying on the steps of the National Portrait Gallery and in bars surrounding the rink. A couple of fans climbed light poles and one even scaled the nearby dragon tower.