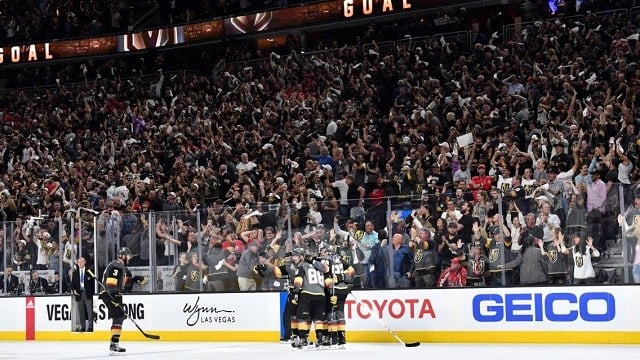 (Golden Knights/Twitter)
LAS VEGAS (FOX5) -
What started as a normal day for four Las Vegas Metro Police officers, ended at Game 2 of the Stanley Cup Final, after the officers were surprised with tickets to the game.
The officers were told they would be briefing the media about recent cases; two of the officers recently made a robbery arrest and one was working a homicide.
"They told me we would be discussing a case and I had just worked a homicide all night long," Homicide Det. Matt Gillen said.
Instead, a local Dunkin' Donuts franchisee presented the four with tickets to Game 2.
"I cant tell you how much it means to me personally, to be thanked for the work that we do is just amazing and to be able to see the knights," Gillen said.
Copyright 2018 KVVU (KVVU Broadcasting Corporation). All rights reserved.