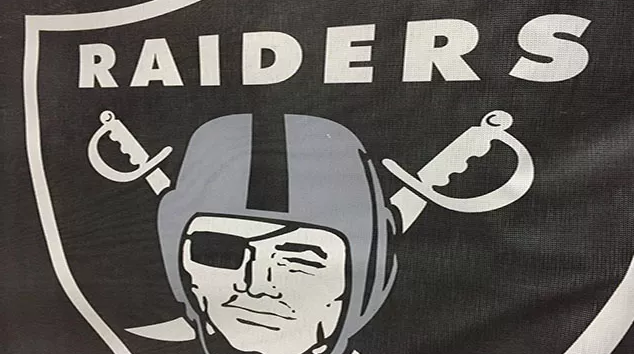 A Raiders flag is shown in an undated image. (File)
LAS VEGAS (FOX5) -
Current Raiders players, Raiders legends, including Pro Football Hall of Famers, and Raiderettes are heading to Las Vegas for a charity event at Top Golf Las Vegas, the organization announced.
The Raiders Foundation's inaugural "Celebrity Swing" is scheduled for May 9 from 6:30 p.m. to 9:00 p.m. The evening featuring golf, food and beverages, will benefit Veterans Village Las Vegas, a nonprofit specializing in local transitional and permanent housing residence for United States veterans, the Raiders said.
"Relaunched in 2017, the Raiders Foundation is the charitable arm of the Oakland Raiders and is committed to increasing community and civic health through military support and youth development," the organization said.
Top Golf Las Vegas is located at 4627 Koval Lane, Las Vegas, NV 89109.
Individual tickets and sponsorships at different levels can be purchased by contacting Chris Mallory at CMallory@Raiders.com or online at www.RaidersFoundation.org.
Copyright 2018 KVVU (KVVU Broadcasting Corporation). All rights reserved.