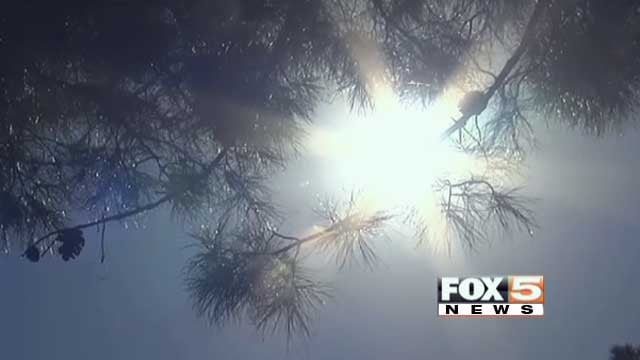 LAS VEGAS (FOX5) -
Breezy conditions are back in the Las Vegas Valley this weekend.
Gusts are expected to hit 29 miles per hour at times both Saturday and Sunday.
A cool down is on its way, by Wednesday the high is forecast to be just 69 degrees The system bringing the cooler air could also provide the Valley with some rain or drizzle on Tuesday, Wednesday and Thursday.
By Friday, the temperature is expected to climb back towards the mid 80's with plenty of sunshine.
Copyright 2018 KVVU (KVVU Broadcasting Corporation). All rights reserved.