The mangled Toyota Rav4 was reportedly stolen, NHP said (Jason Buratczuk / NHP).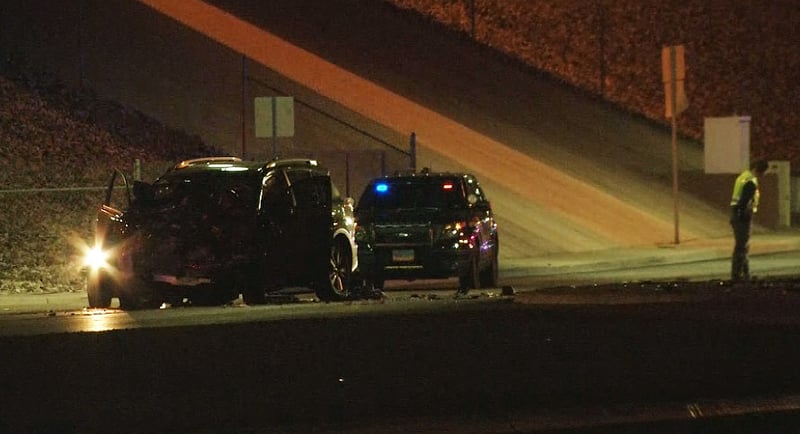 An NHP Trooper analyzes the scene of a two-vehicle crash that left two people dead March 18, 2018 (FOX5).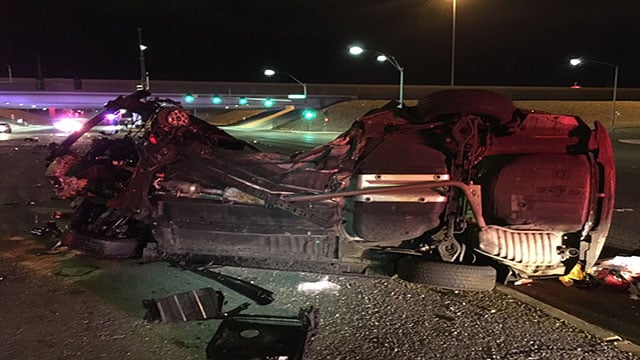 The Hyundai SUV was struck with such force that it rolled over, NHP said (Jason Burtaczuk / NHP).