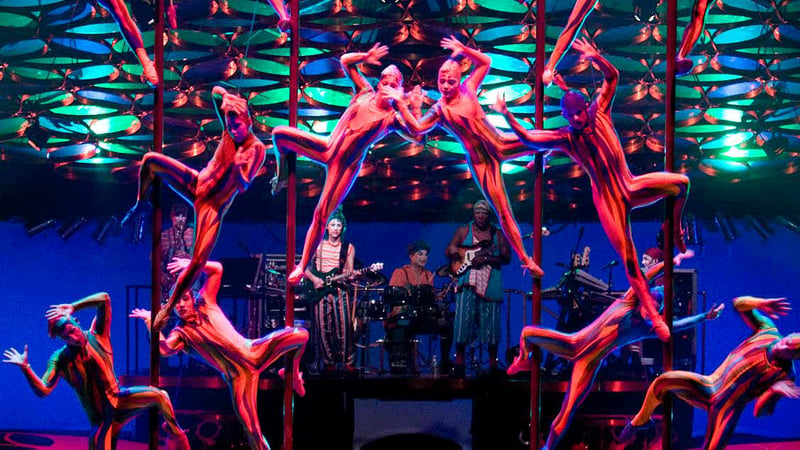 Photo courtesy, Cirque du Soleil
Cirque du Soleil and Blue Man Group have canceled their Monday shows after the shooting on the Las Vegas Strip Sunday night.
Cirque put its theaters on lockdown after police say suspected gunman, 64-year-old Stephen Paddock opened fire from his hotel room at Mandalay Bay, shooting multiple people attending the Route 91 Harvest Festival. Audience members were then released once the authorities responded.
At this time, Cirque reports that none of its employees were hurt in the incident. They tweeted out their love and support to the Las Vegas community.
Tickets purchased through the Cirque du Soleil website here or call center will be automatically reimbursed on the original credit card used for the purchase. Cirque du Soleil apologizes for any inconvenience this cancellation may cause. Customer service can be reached at 1-877-924-7783 (Cirque du Soleil website purchases) or 1-800-963-9634 (call center purchases).
Copyright 2917 KVVU (KVVU Broadcasting Corporation). All rights reserved.