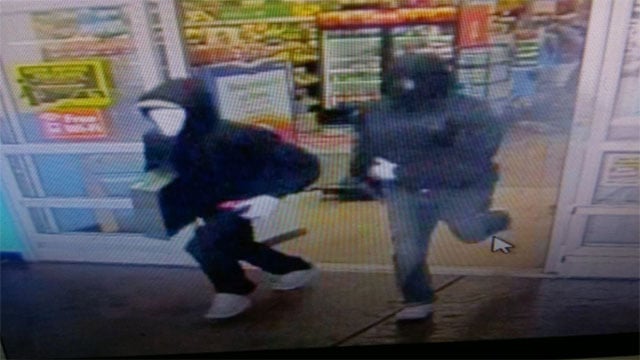 Two robbery suspects are shown fleeing the store (LVMPD).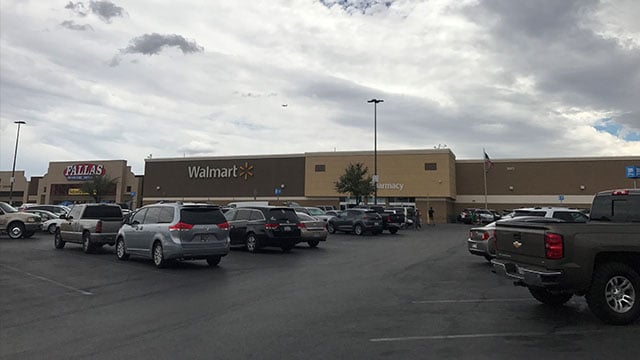 Police are searching for robbery suspects from a Walmart store on Tropicana Avenue. (Gai Phanalasy / FOX5)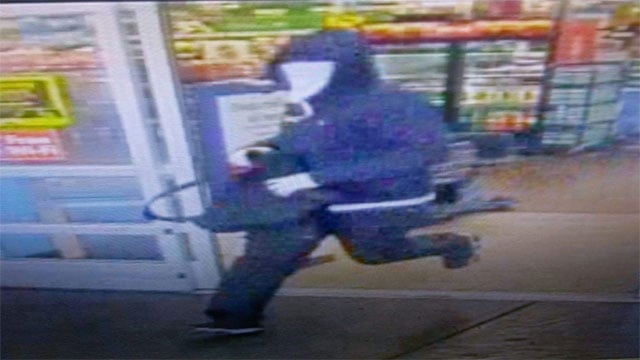 A third suspect wanted for the robbery flees the store with a duffel bag (LVMPD).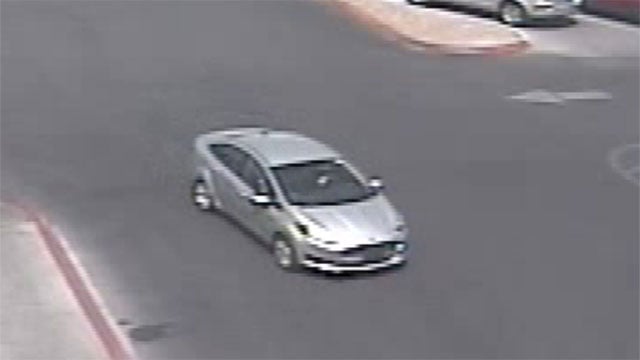 Police said the suspects fled in this 4-door light colored sedan (LVMPD).
The getaway car stayed parked in front of the store while the robbery occurred (LVMPD).