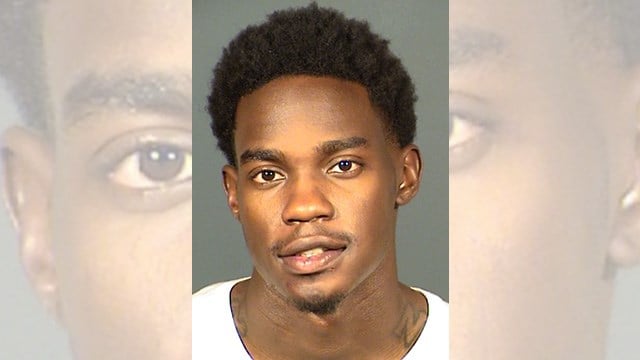 Booking photo of Dwayne Morgan. (Source: LVMPD)
LAS VEGAS (FOX5) -
UNLV suspended men's basketball forward Dwayne Morgan from all basketball activities after a reported altercation involving the junior over the weekend.
FOX5 Sports Director Kevin Bolinger said the altercation on Saturday involved a cab driver. Las Vegas Metro police elaborated that Morgan was arrested in the 700 block of Sierra Vista Drive. Other details of the arrest were not immediately available.
UNLV men's head coach Marvin Menzies reportedly met with Morgan about the incident. Morgan is expected to remain suspended pending the outcome of an investigation.
The 6'8" Morgan, who is from Baltimore, Maryland, played in only eight games, starting six of them, in the 2016-2017 season. He averaged 9.4 points and 7.3 rebounds per game.
Stay with FOX5 and fox5vegas.com for updates.
Copyright 2017 KVVU (KVVU Broadcasting Corporation). All rights reserved.