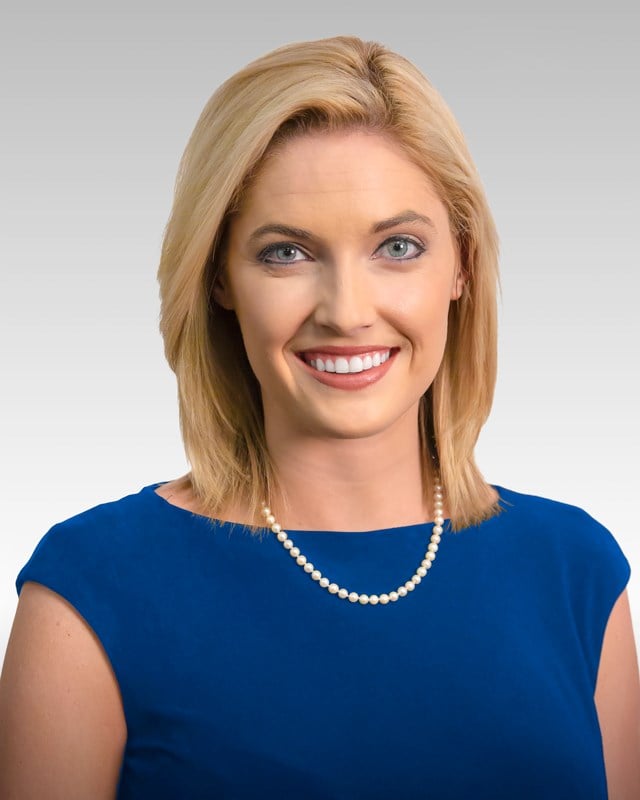 Kathleen joined the FOX5 News team in August 2016. She is so excited to call Las Vegas her home!
Prior to moving to Las Vegas, Kathleen worked as a reporter and an anchor at KEPR-TV in Pasco, WA. During her two years in Washington State, Kathleen covered a wide range of stories from an officer-involved shooting that received national attention to a story about a wildfire that displaced dozens of people and took the lives of multiple fire fighters. Kathleen received a second place award in the breaking news category from the Society of Professional Journalists for covering that fire.
Before moving out west, Kathleen attended the University of South Carolina where she got her bachelor's degree in Broadcast Journalism. Originally from Greenville, SC, Kathleen has been and will always be a lifelong Gamecock fan!
When she's not out telling the stories, Kathleen loves to watch them and considers herself a TV connoisseur. She also loves reading, cooking and getting outdoors… so this hot and sunny Las Vegas weather is just perfect for her!
If you have a story you'd like to share with Kathleen, feel free to email her at Kathleen.Jacob@fox5vegas.com or tweet her at @kathleenjjacob.