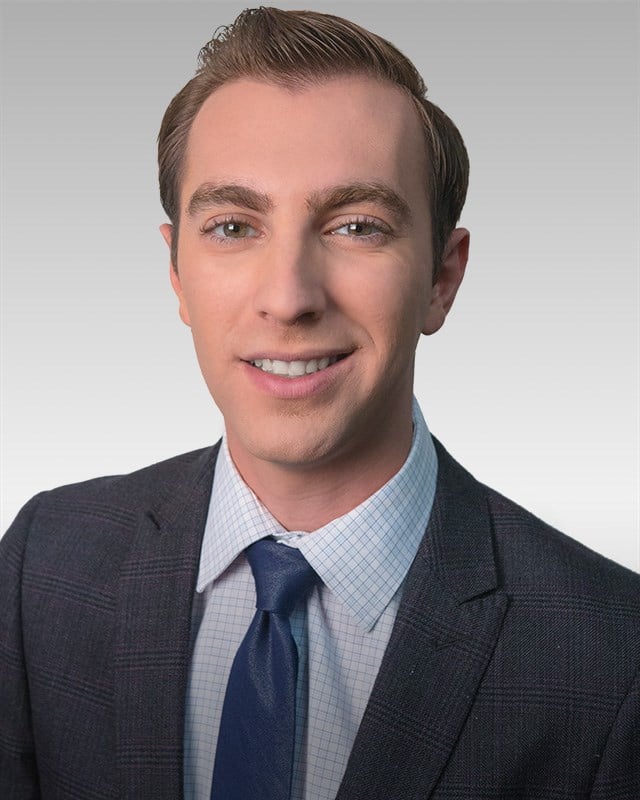 Adam joined the FOX5 team as a reporter in the summer of 2016. He focuses on tough stories like crime and corruption in Clark County, and he can be seen weekdays on FOX5 News at 4p, 5p and 6p.
Adam has won an Edward R. Murrow Award for investigative journalism, two Golden Mike Awards® and has been nominated for six Emmy® Awards. He says the trophies are great, but more importantly he has been able to help people who get ripped off and treated unfairly on a regular basis.

One of his biggest stories led directly to the arrest of a "doctor" who was practicing without a medical license for years and dumping vials of blood in his backyard. Another story allowed him to advocate for a veteran who was not receiving the benefits he deserved from the VA. After the veteran spent years battling the system, Adam's reporting helped him get tens of thousands of dollars owed to him by the government.
Adam was raised in Orange County, California and graduated magna cum laude from Chapman University with a degree in television and broadcast journalism. He worked in the hot deserts of Bakersfield at KBAK/KBFX and in Palm Springs before moving to Las Vegas.
When he's not out telling stories in the field, Adam is trying new restaurants or simply enjoying the outdoors. He is a proud Eagle Scout, as well as a long-suffering Philadelphia Eagles fan.
He says he's excited to be able to live and work in a place where most people only dream of visiting a few times a year.