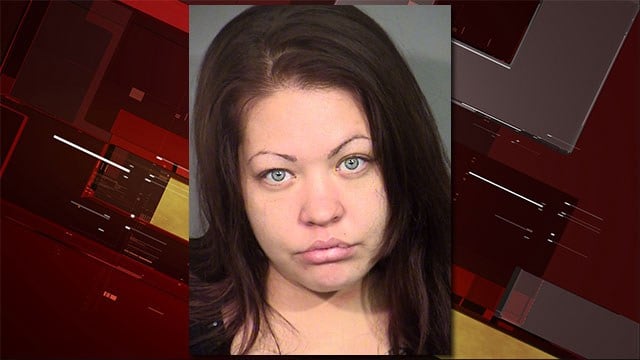 Marissa Self (LVMPD)
LAS VEGAS (FOX5) -
Police believe a woman may have been impaired when her vehicle struck another in a hit-and-run crash Thursday night in the northeast Las Vegas Valley.
Las Vegas Metro police responded to the crash that happened at 7:19 p.m. near Bonanza Road and Sloan Lane.
Citing the preliminary investigation, police said the driver of a Toyota Scion XB, identified as Marissa Self, was traveling westbound on Bonanza Road approaching Sloan Lane when a 2010 Toyota Yaris turned left onto Sloan Lane in front of the Scion. The front of the Scion struck the right passenger side of the Yaris and both vehicles traveled further on Bonanza Road before coming to a rest.
Police said Self drove away from the scene of the crash without providing information or assistance.
The two occupants of the Yaris, a male driver and female passenger, were transported to University Medical Center with critical injuries, police said. The driver, who was identified as 63-year-old Victor RiosPezo, is not expected to survive.
Self was located by police in the area of Bonanza Road and Eastern Avenue, police said.
Police said Self showed signs of impairment. Self was booked into Clark County Detention Center on a count of felony hit and run with injury.
The crash remains under investigation.
Copyright 2016 KVVU (KVVU Broadcasting Corporation). All rights reserved.