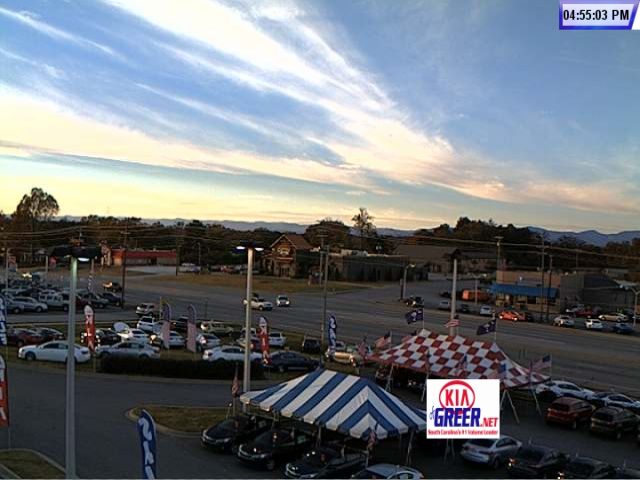 It's a beautiful, yet chilly day across our area! The breezy makes it feel like the 50s for most locations, but we've had plenty of blue sky to go around! Tonight, with the clear sky and calming winds we'll see some rapid cooling! We should drop into the upper 30s for the Upstate and low 30s in the mountains.
Tuesday and Wednesday look generally quiet. I think we'll have periods of cloudiness, as high pressure to our north pushes a little moisture in from the east. That northeast wind will keep us cool through Tuesday as well. Wednesday we'll notice slightly warmer temps, and isolated showers will be possible as a cold front approaches.
The cold front will arrive Thursday, and it looks like it won't be a big rain-maker. I still expect showers, but heavy t-storms won't be likely. Most of the energy will be to our north, and won't get a tremendous feed of moisture. Nevertheless, we'll have a 40% chance for showers in the Upstate and 60% in the mountains. Weather will be gorgeous behind the front, but chilly once again! Highs will drop back down to the 50s and low 60s going into the weekend.