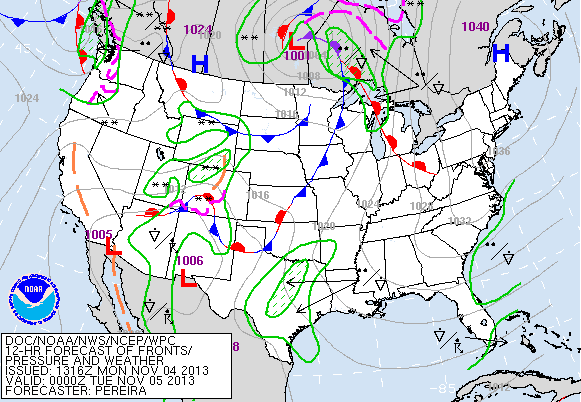 Not a bad way to start the first full week of November, with a few passing clouds, lots of sun, and cool temperatures in the 30s and low 40s. Throughout the day today, expect breeziness with highs eventually making it into the middle 50s and low-60s. Tonight, partly cloudy skies move in with lows in the 30s area-wide.
Tuesday brings partly cloudy skies with highs in the upper 50s to low-60s. The wind sticks around Tuesday, keeping us feeling a little chilly. Wednesday brings a repeat of Tuesday, but as the day goes on clouds will increase and we'll see a slight chance for a passing shower late in the day and overnight.
Thursday, a cold front is expected to track across the region, bringing scattered showers. Highs should make their way into the low-middle 60s. By the evening, we should start to see the clouds move out, leaving us with a clearer night and a sunny end to the week on Friday.