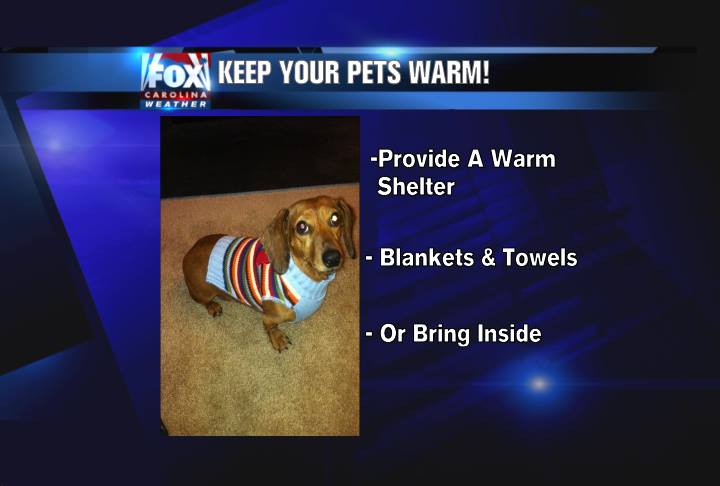 That's my list of items to remember tomorrow night when I'm outside at Dorman High for our Game of the Week! I may be a meteorologist, but I am a wimp when it comes to the cold! Temps on Friday night will drop into the 40s during our blitz games, then to around freezing by daybreak! In the mountains expect 30s for high school football, then 20s by early morning!
Tonight will still be pretty chilly in the upper 30s for the Upstate and low 30s in the mountains. As a quick moving front pushes through, we could get a few light rain showers and snow showers along the TN border. Light accumulations will be possible there (less than an inch), and a few flurries will be possible as far south as Asheville!
Don't forget to protect your sensitive plants from the freezing temps, plus watch out for your pets! If you have an outdoor cat or dog, please provide a warm place for them to go during the late night hours. Perhaps a bed with blankets and towels, or let them into your garage or utility room.