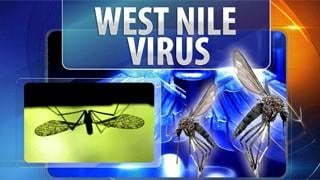 PHOENIX (CBS5/AP) -
The West Nile virus claimed the life of an elderly woman two weeks ago in Maricopa County, according to Maricopa County's Department of Public Health.
The elderly woman's death took two weeks to announce because the Department of Public Health had to confirm her death was caused by the West Nile virus. The elderly woman had other underlying health issues.
There are six confirmed cases on record in Maricopa County, but the elderly woman's death is the first this season. The Department of Public Health has not released the woman's name.
Pinal County Communications spokeswoman Heather Murphy said so far this year there have been 13 positive mosquito pools, meaning one or more trapped insects tested positive for carrying the West Nile virus in Pinal County. There have been no reported West Nile infections in Pinal County this summer, Murphy said.
West Nile is transmitted to humans after they are bitten by an infected mosquito. Approximately 20 percent of people infected by West Nile will feel flu-like symptoms.
Pinal County officials recommend the following steps to avoid mosquitoes:
Avoid outside activity between dusk and dawn when mosquitos are most active.
If you must be outdoors during that time, wear lightweight clothing that covers your arms and legs and use mosquito repellent containing an EPA registered active ingredient such as DEET, Picaridin, oil of lemon eucalyptus, PMD or IR 3535.
Make sure doors and windows have tight fitting screens and remain closed.
Repair or replace screens that have tears or holes in them.
Eliminate mosquito-breeding sites around the home by removing standing water.
Ensure swimming pools and decorative water features are properly maintained.
Change water in flowerpots, birdbaths and pet watering bowls at least twice each week.
The Navajo Nation Veterinary and Livestock Program is encouraging horse owners to get their animals vaccinated against the West Nile virus. NNVLP said horses should be vaccinated each year along with a spring 4-way vaccination and deworming.
For more information on West Nile virus, call 602-506-0700 or visit Maricopa.gov.
Copyright2013 CBS 5 (KPHO Broadcasting Corporation). All rights reserved. The Associated Press contributed to this report.