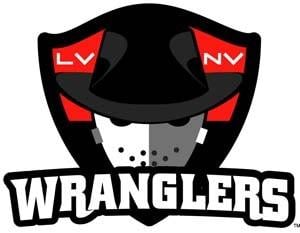 LAS VEGAS (FOX5) -
Following a disappointing first-round exit from the 2013 Kelly Cup Playoffs, the Las Vegas Wranglers have announced they are parting ways with head coach and General Manager Ryan Mougenel.
Mougenel has been with the team for four seasons, taking them to the Kelly Cup Finals in 2012 before falling to the Florida Everblades.
"We are thankful for Ryan's leadership in his four seasons here, including an exciting run toward the Kelly Cup in 2012," said Wranglers owner Gary Jacobs. "The entire organization wishes him all the best."
Prior to coming to Las Vegas in 2009, Mougenel was an assistant coach for the Stockton Thunder and the defunct Fresno Falcons.
The Wranglers have yet to name a replacement.
Copyright 2013 KVVU (KVVU Broadcasting Corporation). All rights reserved.