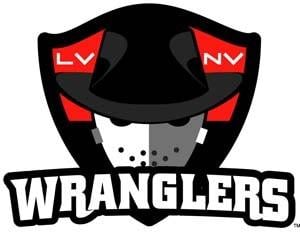 LAS VEGAS (FOX5) -
It's been a season with its share of ups and downs, but the Las Vegas Wranglers secured a spot in the 2013 Kelly Cup Playoffs and on Tuesday announced the roster.
The team will have seven defensemen, 10 forwards and two goaltenders on the bench. An additional player is on reserve and three players who were called up to the American Hockey League (AHL) are eligible to return for the playoffs.
The fifth-seeded Wranglers' playoff roster is as follows:
Goaltenders: Mitch O'Keefe and Joe Fallon
Defensemen (D): Jamie Fritsch, Marc Cantin, Mike Madill, Matt Campanale, Channing Boe, Nolan Julseth-White and Charlie Cook
Forwards (F): Carlo Finucci, Eric Lampe, Scott Pitt, Geoff Paukovich, Chris Francis, Adam Huxley, Adam Hughesman, Judd Blackwater, Andrew Sarauer and Sean Wiles
Reserve: (F) Robbie Smith
Eligible: (F) Scott Campbell, (F) Josh Lunden and (D) Josh Godfrey
The Wranglers will begin the Western Conference Quarterfinals against the Stockton Thunder on Friday, April 5 in California.
The team will play three home playoffs games against the Thunder April 8 through 10. Each game will begin at 7:05 p.m. The Wranglers went 2-1-0 against the Thunder at home this season and 2-3-0 on the road.
For tickets and more information, visit www.lasvegaswranglers.com.
Copyright 2013 KVVU (KVVU Broadcasting Corporation). All rights reserved.