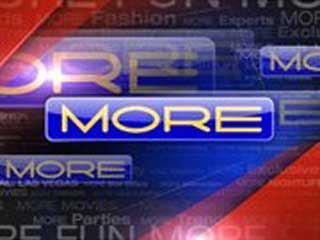 LAS VEGAS (FOX5) -
Las Vegas headliners Penn & Teller will together receive the 2,494th star on the Hollywood Walk of Fame on Friday.
As reported by the duo's home residence The Rio All-Suite Hotel & Casino, the team's star will be located at 7003 Hollywood Boulevard.
Walk of Fame producer Ana Martinez noted the location is down the street from the famed Magic Castle.
Magician David Copperfield and "South Park" creators Trey Parker and Matt Stone are slated to speak at the unveiling at 11:30 a.m.
The unveiling will also stream on www.walkoffame.com.
The day after the ceremony, The Magic Castle will also award Penn & Teller with its "Magicians of the Year" honor.
The team comprised of Penn Jillette and Teller has been performing as a team for more than 35 years, according to the Rio.
The team is currently in a run at The Rio that has already passed 12 years.
Copyright 2013 KVVU (KVVU Broadcasting Corporation). All rights reserved.