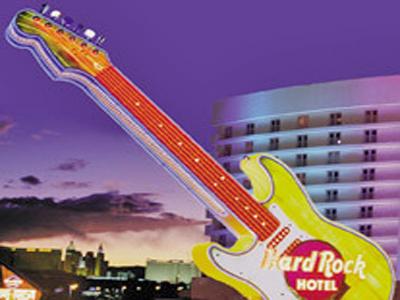 LAS VEGAS (FOX5) -
Some of the legendary artists in the history of rap music are coming to Las Vegas. LL Cool J is headlining a show May 24 at the Hard Rock Hotel and Casino that also features Public Enemy, Ice Cube and De La Soul.
LL Cool J, whose real name is James Todd Smith, is returning to music after developing a career as an actor on TV and in movies. His 14th studio album is slated for release in April.
Public Enemy, featuring Las Vegas resident Flavor Flav aka William Drayton, was announced as a 2013 inductee to the Rock and Roll Hall of Fame. The politically-conscious group recently celebrated its 25th anniversary with a free concert on Skid Row in Los Angeles.
Ice Cube rose to fame as part of the pioneering gangster rap group N.W.A. He parlayed the success of N.W.A. into a multi-platinum solo career and eventually movie career including Friday, Next Friday and Barbershop.
Hip Hop trio De La Soul hit it big with their debut album 3 Feet High And Rising featuring the hit single "Me, Myself and I". It is still considered a landmark album more than 20 years after its release.
Tickets go on sale Friday, March 31.
Copyright 2013 KVVU (KVVU Broadcasting Corporation). All rights reserved.