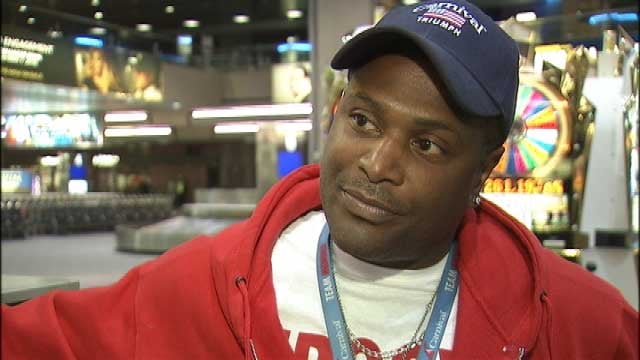 "Smiley" Joe Wiley said he was dreaming of Beyonce when he was awaken of the fire emergency on the Carnival Triumph.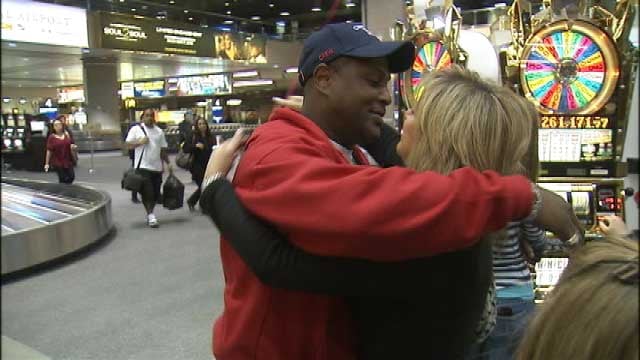 Wiley hugs his wife upon his arrival at McCarran Airport on Feb. 19, 2013.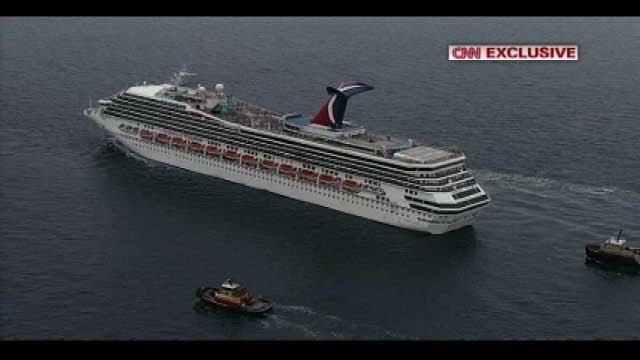 In all, Wiley spent 11 days around the cruise ship, from launch to arrival and the investigation thereafter.