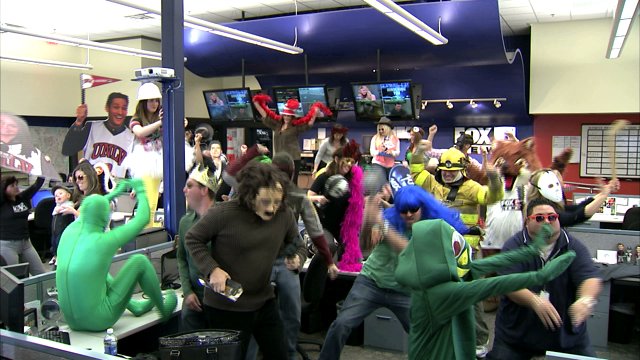 HENDERSON, NV (FOX5) -
It's the viral trend that's sweeping across the world. Offices, schools and news stations everywhere are showing off their moves by posting their own version of the Harlem Shake.
Of course, FOX5 couldn't resist putting our own spin on it. So with the help of our entire station, and countless promotional props, we made it happen and this is the result: the Harlem Shake, FOX5 style.
Copyright 2013 KVVU (KVVU Broadcasting Corporation). All rights reserved.