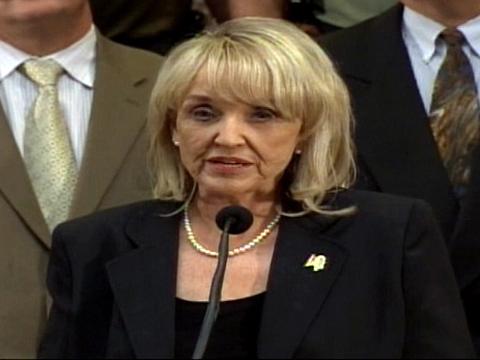 PHOENIX (AP) -
Arizona Gov. Jan Brewer is wasting no time rallying support for her effort to expand the state's Medicaid plan.
The governor used a press conference Wednesday at Maricopa Medical Center to show she has support of hospitals. They're the ones who are being asked to agree to a new bed tax to help pay the state's cost of adding about 300,000 low-income people to the plan.
Leaders of the state's Chamber of Commerce community also attended, arguing that cutting the number of uninsured in the state will lower their insurance costs.
Brewer made the surprise announcement that she would expand the state's plan known as AHCCCS (Access) on Monday.
States have an option of not signing on to the Medicaid expansions that are part of the Affordable Care Act.
Copyright 2013 Associated Press. All rights reserved.