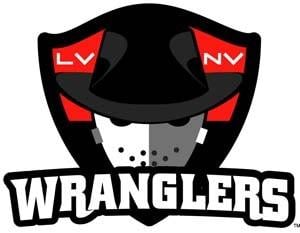 LAS VEGAS (FOX5) -
Once, twice, three times a Wrangler. The Las Vegas Wranglers on Tuesday announced the addition of forward Jeff Hazelwood to the team.
This will be Hazelwood's third stint with the team, having skated with the Wranglers during the 2009-10 season and returning to play 14 games with the team last year.
Hazelwood will appear in Wednesday's road game against the Ontario Reign.
The 6', 185-pound forward nabbed 20 points during the 2009-10 season and added two goals and two assists last year.
Hazelwood has primarily been playing in the Central Hockey League the past two years, picking up 26 goals and 61 points in 97 games.
Following Wednesday's road game, the Wranglers will return to Orleans Arena on Saturday, Jan. 19 to face the Colorado Eagles. Players will recognize 10-year season ticket holders on their jerseys as part of "Fanniversary." The jerseys will be auctioned following the game with proceeds benefiting Children's Hospital of Nevada at UMC.
For more information, visit www.lasvegaswranglers.com.
Copyright 2013 KVVU (KVVU Broadcasting Corporation). All rights reserved.